BREAKING: Minister resigns over betting machine stake cut delay
Gambling
1 November 2018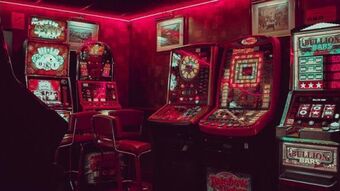 The sport's minister Tracey Crouch MP has resigned over the Government's decision to delay cutting the maximum stake on Fixed Odds Betting Terminals (FOBTs).
The cut, from the current maximum stake of £100 to just £2 was announced last May and was supposed to happen by April 2019.
But in his recent budget, the Chancellor Philip Hammond said the cut would take place six months later, in October 2019, allowing bookies to rake in millions more from these highly addictive machines.
The move brought sharp criticism from across the House of Commons. Today, Labour's Deputy Leader Tom Watson tabled an Urgent Question on FOBTs but despite the pressure, there has been no u-turn as of yet.
CARE, who have campaigned for the maximum stake on FOBTs to be reduced from £100 to £2 tonight responded to the decision.
The charity's spokesperson James Mildred said:
"The resignation of Tracey Crouch could have been avoided had the Chancellor stuck to the original plan of implementing the much-needed cut by April 2019.
"Tracey Crouch has championed this cut, engaging fully with communities that have been affected by this. To overrule her knowledge in this area and side with the bookies is a grave mistake.
"This all looks like there has been a dodgy back-room deal done with the bookies at the expense of communities and problem gamblers that will lose out with this delay.
"The idea that bookies need more time to prepare is simply absurd when weighed up against the profits that they will bank because of this delay.
"This is a massive own-goal by the Chancellor. There is clear cross-party support for implementing this cut sooner rather than later.
"No-one should underestimate the damage these machines have done and will continue to do, especially in the most economically-deprived communities.
"The Government must save themselves from an embarrassing defeat as MPs from all parties have signalled they will challenge this decision.
"The Chancellor should back down now and stick to the original plan."