Crackdown on FOBTs faces new delay
Gambling
15 June 2018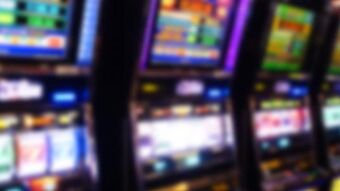 The planned crackdown on highly addictive fixed-odds betting terminals (FOBTs) will now be delayed until at least 2020, according to The Times.
A deal has apparently been thrashed out between bookmakers and the Treasury, which has always had serious misgivings about the policy.
Just last month, the government announced that the maximum stakes on FOBTs would be dramatically slashed from £100 to just £2, a move CARE has long campaigned for.
At the time, the culture secretary Matt Hancock said: "When faced with choice of halfway measures or doing everything we can to protect vulnerable people, we have chosen to take a stand."
Today, campaigners have reacted strongly to the setback. Deputy Leader of the Labour Party, Tom Watson MP labelled the move 'pathetic'.
Labour MP Caroyln Harris who chairs the FOBTs All-Party Parliamentary Group said she was 'furious' and called on the planned stake reduction to be brought in immediately.
Meanwhile CARE spokesman James Mildred said: "This new, two-year delay is extremely disappointing.
"FOBTs cause huge social harm and the government appears to be going back on their commitment to implement the change in less than a year.
"Now the Treasury will profit from this backroom deal with the bookies, while some of the most vulnerable in society will continue to suffer."