New poll shows MPs want stronger curbs on toxic betting machines
Gambling
20 April 2016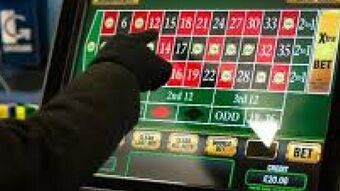 Pressure is mounting on the government to curb highly addictive fixed odd betting terminals (FOBTs) after figures released yesterday revealed nearly two thirds of MPs want a clampdown on betting machines.
The poll of 150 MPs was commissioned by the Campaign for Fairer Gambling and showed 72 per cent of MPs want tougher regulations on high stake FOBT machines.
According to the results, 81 per cent of MPs also say FOBTs are having a negative effect on society and 67 per cent say the current maximum stake on FOBTs is too high.
54 per cent of Conservative MPs want the government to introduce stronger regulations while 91 per cent of Labour MPs and 85 per cent of SNP MPs also believe the government must do more.
It comes as a group of cross-party MPs have launched an attempt to introduce stricter controls of betting machines across the country.
The new Fixed Odds Betting Terminals All Party Parliamentary Group will be chaired by Labour MP Carolyn Harris and will scrutinise the problems being caused by these machines.
In response to the poll CARE said the government must stop stalling on the issue and take urgent action to reduce the maximum stake on FOBTs, often termed the 'crack cocaine' of gambling.
CARE Chief Executive Nola Leach said:
"This polling is extremely encouraging and shows there is real appetite for action on FOBTs from MPs all across the House of Commons.
"Especially noteworthy is the fact that a majority of Conservative MPs polled want action to be taken and this puts real pressure on the government to act.
"FOBTs are socially destructive and a genuine social menace because of the highly toxic combination of high speed play and high maximum stake that encourages addiction which can bring devastating consequences.
"It is all too easy for people to lose vast sums of money in just one hour on these machines and we already know they are often clustered in poorer areas.
"Reducing the maximum stake on FOBTs in the first instance would help limit the harm they cause to people's lives.
"It would also ensure FOBTs are a far more benign form of entertainment and we would urge the government to stop stalling and take more robust action to curb these highly addictive machines."
Ends
Notes to Editors:
​
Picture taken from the ITV website