Northern Ireland: Pro-life Bill passes Committee Stage at the Assembly
Abortion
21 October 2021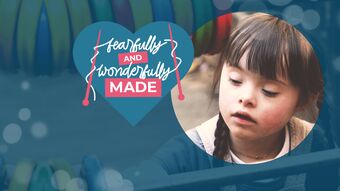 Today a pro-life Bill passed another key stage at the Northern Ireland Assembly on its way to becoming law.
For the last few months, The Severe Fetal Impairment Abortion (Amendment) Bill has been scrutinised by a Committee at Stormont.
Earlier today, there was a majority vote for the Bill and it now moves to Consideration Stage where it will be given further consideration.
The Bill will make it illegal to abort a baby up to birth for disabilities such as Down's syndrome, club foot or cleft lip and is strongly supported by CARE NI.
In March 2021, the Bill passed Stage Two at the Assembly by a clear margin with 48 MLAs voting in favour and only 12 against.
The Bill was initially sponsored by Paul Givan MLA, but after he became First Minister of Northern Ireland, sponsorship transferred to Mr Christopher Stalford MLA.
Responding to today's outcome, CARE NI Policy Officer, Rebecca Stevenson, said: "We welcome the fact this Bill has now passed another key stage on its way to becoming law.
"The Committee considered evidence from a range of individuals and organisations and having done so, it's clear a majority on the Committee want to see this Bill proceed.
"The Bill addresses obvious discrimination and at its heart is a recognition that when it comes to abortion, the current law in Northern Ireland treats you differently if you have a disability than if you don't.
"This is about justice and about sending a message to those in Northern Ireland living with disabilities that their lives are as precious and valuable as those without.
"At CARE NI we support life-affirming laws that uphold the value of women and babies and this Bill is an important first step towards achieving this.
"We will continue to support this Bill and work with MLAs to see it become law."
Find out more