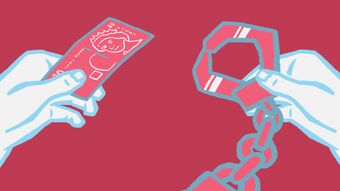 Male anti-exploitation campaigners have joined women's groups in calling for the 'Nordic Model' in Scotland – a law criminalising the purchase of sex.
The men calling for action by the Scottish Government include a former senior police detective and the founder of a service for male victims of sexual exploitation.
They believe the Scottish Government is failing women by continuing to allow men to pay for sex with impunity despite officially recognising prostitution as a "form of violence against women".
Paying for sex is currently legal in Scotland, unlike other European countries including Sweden, Norway, Iceland, France, Ireland and Northern Ireland.
Julian Heng, a health worker who founded a support service in Scotland for men who are sexually exploited, said:
"The core harm created by prostitution is the repeated submission to perform unwanted sex. Prostitution is caused by demand, fed by economic inequality and takes advantage of all forms of discrimination."
Valiant Richey, special representative and co-ordinator for combating trafficking in human beings at the Organisation for Security and Co-operation in Europe (OSCE), said:
"If we are serious about ending trafficking, we must address its root cause – that is the demand that incentivises it.
"Addressing demand is critical in both protecting victims from harm and disrupting the business model of trafficking."
CARE spokeswoman Lauren Agnew commented:
"Prostitution is inherently dangerous. It can never be made 'safe.' The Government recognises this in its "Equally Safe" strategy, which already describes prostitution as a form of male violence against women.
"We call on Ministers to listen to the voice of victims of commercial sexual exploitation, women's groups and others who are demanding the 'Nordic Model Now'."