Shocking rise in sex abuse between children shows human cost of government inaction
Online Safety
6 September 2021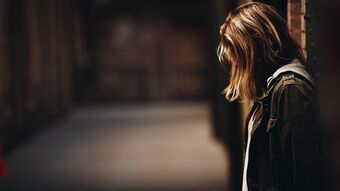 Press release: for immediate release, Monday 6 September 2021
Children have been "badly let down" by the UK Government, CARE has said, as new figures demonstrate a sharp rise in abuse among under-18s.
Figures obtained by the BBC reveal that reports of children sexually abusing other children doubled in the two years to 2019, with between 15,000 and 16,000 reports in 2018 and 2019, compared to 8,000 in 2017.
Commenting on the figures, Dr Rebekah Eglinton, chief psychologist for the Independent Inquiry into Child Sexual Abuse, told the BBC's Panorama programme that internet pornography is motivating attacks:

"What children have said to us is that sexual violence is now completely normalised through social media platforms [and] through access to online pornography".
James Mildred, Chief Communications Officer at CARE, said government inaction on pornography is letting children down:
"These deeply disturbing figures must serve as a wakeup call to UK Ministers whose policy decisions have badly let down children. The Government had the chance to implement age verification safeguards, limiting access to pornography sites by children in 2017. Instead, it dithered and delayed before scrapping the plans in 2019. That decision led to children continuing to access degrading and violent pornography, which motivated attacks in the offline world.
"The UK public strongly supports a move towards stricter regulation of porn sites. Polling shows that 8 in 10 UK adults support age checks for access to porn, and 8 in 10 think access should be limited to over-18s. The government has no excuse for continuing to ignore the will of the public, and particularly parents who are deeply worried about what their children are accessing online. We call on Ministers to do the right thing and usher in age verification reforms without delay."
Mr Mildred added:
"The government is standing idly by whilst the tools to prohibit access sit unused. It's not clear why they are refusing to do this as the technology for age verification is ready to go. Part 3 of the Digital Economy Act is 'oven ready'. It can be enforced within weeks. We call on MPs of all parties to work together to force the government to act. Children shouldn't have to wait years until the government's online safety regime is ready to be enforced. They need protection now."
ENDS
Notes for Editors:
For interview requests or more information please contact Jamie Gillies: jamie.gillies@care.org.uk