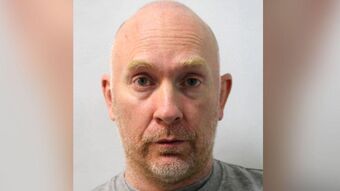 Wayne Couzens, the disgraced ex-police officer who kidnapped, raped, and murdered Sarah Everard, viewed "brutal pornography" in the years before he committed his crimes, it has emerged.
During proceedings at the Old Bailey this week, judges heard evidence from an individual who worked with Couzens before he joined the police force in 2002. At the time, the colleague noted "his attraction to brutal sexual pornography".
Further evidence of Couzen's interest in internet porn was reported on earlier this year. A former associate of the killer who served with him in the Territorial Army told the Daily Mail:
"It was weird that on the first occasion that I met him that he was pointing out his porn interest on the internet – I didn't really need to know that, it was pretty unwanted.
"All I can remember is I went round to his flat and he started showing me, 'this is a great website for porn'. He had quite an interest in pornography."
On Thursday, Couzens was handed a whole life sentence – a rare punishment that means he will never be eligible for parole and will spend his life behind bars.
In a statement, Sarah Everard's parents and sister said all they want is Sarah back and no punishment will ever compare to the pain and torture Couzens inflicted on them.
The revelations raise questions about the role pornography plays in inspiring sexual violence and whether access to pornographic websites should be curbed.
CARE campaigned successfully for legislation to curb porn sites and restrict access by children. However, the measures were scrapped by the UK Government in 2019. A spokesman for CARE said:
"We worked on legislation – Part 3 of the Digital Economy Act – that would have punished sites that host extreme content and blocked access to pornography by children. These vital measures were supported by women's groups, child safety campaigners and endorsed by parliament. But Ministers delayed implementation of Part 3 for two years and, in 2019, they inexplicably scrapped it.
"The case of Wayne Couzens is an unspeakably awful example of what porn obsession can lead to – brutal sexual violence in the offline world. Couzens enacted what he had seen dramatized on screen in videos that are easily accessible to any person with the click of a button.
"If we want to avoid more 'Couzens' in the years ahead, the government must stop men accessing content online that glorifies rape and violence, and fuels deeply sinister ideas about women. They must curb the porn industry and stop children accessing porn sites."