Baby thriving after mum whose waters broke at 20 weeks rejects abortion
Abortion
27 September 2021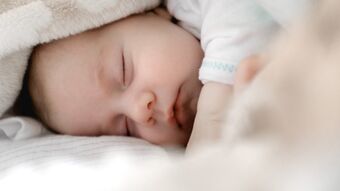 A mother who was urged to abort her preborn baby at 20 weeks, when her waters broke, has shared how he is thriving after being born ten weeks later.
Ann Rice was told that she would miscarry after her waters broke just 20 weeks into her pregnancy and advised to "terminate" by a doctor. She refused and went home from the hospital with a course of antibiotics, should the miscarriage occur.
But her son, Chester Rice, was born ten weeks later weighing just 1lb 8oz. He requires specialist care due to breathing complications but is now happy and healthy at nine months old.
Ann told The Sun newspaper: "He's happy, he's a lovely little boy. He's always smiling, even after everything he's gone through."
In 2019, new guidance was issued to doctors in the UK recommending that they try to save premature babies born after just 22 weeks given improving survival rates.
Previously, the official guidance recommended that only babies born at 23 weeks or later be given treatment to save their lives.
The guidance raised big questions about an obvious contradiction in abortion law.
At present, it is legal to have an abortion in the UK right up until 24 weeks.
A spokesman for CARE said:
"The more we understand about how to care for premature babies, the more we should be asking why we permit abortions up to 24 weeks, when many other European countries set a 12-week limit.
"The public support a move to reduce the time limit for abortions. Politicians should listen to their constituents and seek to revise our extreme abortion law."