Assisted suicide Bill at Westminster will likely be debated in weeks
Assisted Suicide
10 September 2021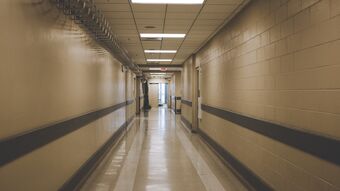 A new assisted suicide Bill in the House of Lords will almost certainly have its Second Reading—its first proper debate—in six weeks, on Friday 22nd October.
Baroness Meacher's Assisted Dying Bill seeks to legalise assisted suicide in England and Wales for those with a terminal illness who have six months or less to live.
It is the first debate on assisted suicide legislation since 2015.

Find out more about the Bill
In this video, you can find out more about the Bill, including what it aims to do and three reasons why CARE is opposing it.
Watch CARE's James Mildred and Professor John Wyatt as they take a deeper look at assisted suicide and the cultural questions around why this could cause a lot more harm than good.