Sex selective abortion threatens global long-term stability – study
Abortion
3 August 2021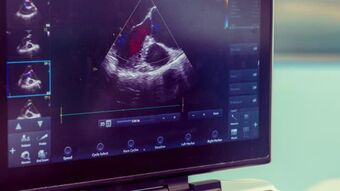 Men could significantly outnumber women globally in coming years due to sex-selective abortions, according to a new study.
Research published in the BMJ Global Health journal warns that global population stability could be at risk due to "cultural preferences" for male children leading to the abortion of preborn girls.
The study found that several countries have had a skewed sex ratio at birth in favour of boys since the 1970s because of prenatal 'sex selection'. It suggests that these nations could lose another 4.7 million girls by 2030, and as many as 22 million by 2100.
Dr Fengqing Chao, from King Abdullah University in Saudi Arabia, lead author of the study, warned that the skewed birth ratio across many nations could "ultimately affect long-term stability and social sustainable development". She added that more should be done to address discrimination in the womb, saying: "This calls for broader legal frameworks to ensure gender equality."
In the UK, legislation to specifically outlaw sex-selective abortions was brought forward by Conservative MP Fiona Bruce in 2014. Her 10-minute rule bill won support from almost 200 MPs but was not selected due to a lack of parliamentary time.
There is confusion over the legal position on sex-selective abortions in the UK. Both the British Medical Association (BMA) and the British Pregnancy Advisory Service (BPAS) has contradicted statements by the Government that the practice is already illegal.
Fiona Bruce MP has said: "We know that sex selective abortion is happening in the UK, and little is being done to stop this." The Asian community has also warned that Asian women are being pressured to abort female foetuses in certain communities.
Rani Bilkhu, from the campaign group Jeena International, said British Asian women, as well as those born in South Asia and married to men in the UK, were aborting girls because of the cultural pressure to have sons - often from their in-laws. She told the BBC:

The danger of sex-selective abortions is thought to be more acute in Northern Ireland, which has the most liberal abortion framework in the UK following a change in the law in 2019. Under Westminster-imposed regulations, abortion is available up to 12 weeks for any reason, up to 24 weeks on demand and up to birth for 'serious disabilities'.
James Mildred, Chief Communications Officer at CARE, commented: