Kids to be offered consent lessons amidst rise in sexual harassment
Online Safety
16 August 2021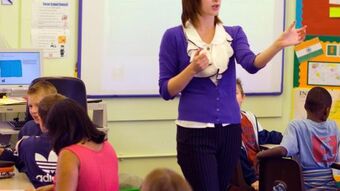 Children are to be offered lessons on consent following a reported rise in sexual harassment and 'sexting' in schools.
Campaign groups Reclaim These Streets and Shout Out UK have teamed up to produce guidance for schools covering consent, sexual harassment, assault, and online safety.
The guidance comes after a website, 'Everyone's Invited', set up to allow women and girls to anonymously report sexual harassment, received more than 10,000 reports of sexual violence and abuse from schoolchildren.
Earlier in the year, schools' regulator Ofsted also published a report demonstrating widespread harassment in schools and showing that 90 per cent of girls and almost 50 per cent of boys have been sent explicit pictures or videos
James Mildred, spokesman for CARE, commented:

In July, the UK Government was criticised for its failure to clamp down on violent pornography websites in the UK, after it emerged that Wayne Couzens, who raped and murdered Sarah Everard, was obsessed with violent, extreme porn.
Baroness Benjamin pointed out that, had the Government implemented Part 3, this would have meant that, since the beginning of 2020, there would have been 'a regulator with powers to take robust action against any pornographic website showing extreme, violent pornography in the UK.'
Coupled with recent reports that sexual harassment amongst children is being fuelled by extreme porn, there is mounting evidence that the unregulated porn industry is causing widespread harm to women and girls, and that action must be taken.
Speaking in the House of Lords, Baroness Benjamin asked the Government whether they had considered the impact of their decision not to implement Part 3 of the Digital Economy Act on the safety of women and girls, in light of Everard's murder.
Mr Mildred added: