The number of people choosing an assisted suicide in Canada rose by 34% between 2019 and 2020, according to the latest official figures.
In 2020 there were 7,595 cases of assisted suicide reported in Canada, accounting for 2.5% of all deaths.
This represents a growth of 34.3% over 2019 and, according to the report, all provinces experienced a steady year-on-year growth.
Average age for assisted suicide in 2020 was 75.3 years and cancer was the most commonly cited underlying medical condition.
Canada fol­low­ing famil­i­ar pattern
The latest data from Canada is in line with official records from other countries where assisted suicide is legal.
In Belgium, the numbers have increased nearly every year since euthanasia was first legalised there.
The same pattern has occurred in Oregon, the Netherlands, Switzerland and other nations that allow assisted suicide to take place.
Lawmakers in Canada recently approved a new piece of legislation which expanded assisted suicide laws, striking down a safeguard in the original law after the Superior Court of Quebec ruled it interfered with human rights.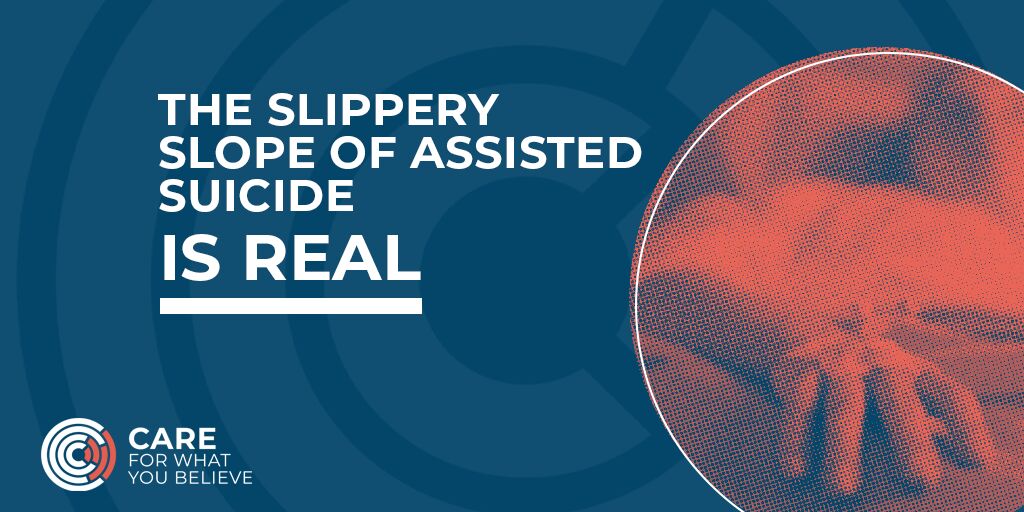 Warn­ing for the UK
Commenting on the latest figures, Chief Communications Officer at CARE, James Mildred, said: