Abortion to birth amendment introduced in Parliament
Abortion
2 July 2021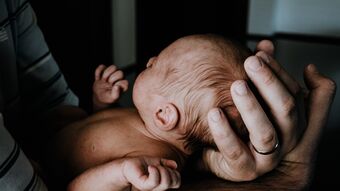 An incredibly extreme abortion amendment has been tabled to the UK Government's Police, Crime, Sentencing and Courts Bill.
If successful, the amendment, amongst other things, intends to decriminalise abortion up to birth in England and Wales.
This means:
Raising the upper time limit for abortions from 24 week to birth.
Opening the door to sex-selective abortion and abortion on demand, for any reason, up to birth.
Removing all remaining legal protections for pre-born babies.
If it passes, it would be the biggest change to abortion law in England and Wales since 1967.
Freedom of conscience protections would also disappear and pro-life doctors could be forced to choose between performing an abortion or leaving their career in medicine.
A vote is expected to take place on the amendment on Monday 5 July.
CARE and other campaigners are calling on people across England and Wales to contact their MPs about the amendment, urging them to vote against it.
Urgent: take action now!