Shocking schools harassment shows action needed on pornography
Online Safety
29 June 2021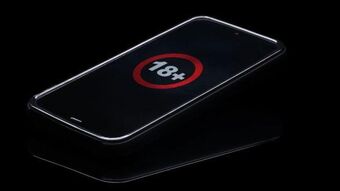 Disturbing reports of sexual assaults and harassment in Scottish schools shows urgent action is needed to protect children and young people from pornography, CARE has said.
Analysis of the website Everyone's Invited, set up to allow women and girls to report abuse anonymously, revealed testimonies from girls at more than 120 Scottish primary and secondary schools and ten universities.
A separate study by English schools' regulator Ofsted this month also found disturbing behaviour across schools south of the border, with chiefs warning sexual harassment is now "normalised" among school-aged children.

Michael Veitch, Parliamentary Officer at public policy charity CARE for Scotland, singled out pornography as a motivator of harassment and called for concrete action by legislators:
"It's truly distressing to learn that girls, from primary age to university level in Scotland, are being subjected to harassment and assaults. But is it any wonder given that, from a young age, boys can freely access pornography online that fetishizes rape and abuse, and objectifies women?
"A growing catalogue of evidence confirms that porn is a major factor in rape culture. It is long past time politicians acted to prevent children and young people accessing it. We call on politicians to back age verification measures and provide for strict regulation of porn sites as a start."

Earlier this month, a Savanta poll commissioned by CARE found that 8 in 10 UK adults want politicians to implement age verification controls for access to online pornography. The same proportion of adults also said there should be an age limit of 18 for access to pornography sites.
Legislation to require age verification on commercial porn sites and set up an independent regulator was passed in 2017 but has never been brought into force by UK Ministers. The UK Government has faced criticism for failing to do so by MSPs, children's charities, women's groups and Peers.

Mr Veitch added:
"We urge The Scottish Government to demand that UK Ministers implement Part 3 of the Digital Economy Act without delay and ensure safeguards be in place to protect children and women in Scotland as well as England, Wales and Northern Ireland."
ENDS
Notes for Editors
For interview requests or more information please contact Jamie Gillies: jamie.gillies@care.org.uk // 07384467819
CARE is a well-established mainstream Christian charity providing resources and helping to bring Christian insight and experience to matters of public policy and practical caring initiatives. CARE is represented in the UK Parliaments and Assemblies.