Proposed extension of home abortions scheme a "direct threat to women's health"
Abortion
15 June 2021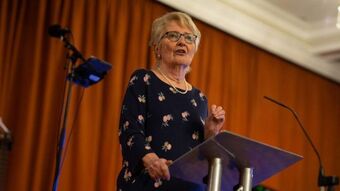 Calls to extend controversial home abortion rules introduced under the coronavirus pandemic are "hugely irresponsible" and a "threat to women's' health", campaigners have said.

Public policy group CARE for Scotland has criticised a letter publicised yesterday calling on the Scottish Government to make "telemedical abortion a permanent and well supported option for care across Scotland".

The letter, organised by Engender and BPAS and signed by several pro-abortion organisations, claims that the impact of the framework "has been overwhelmingly positive" for "women and pregnant people all over Scotland".

A debate this afternoon at Holyrood on women's health in Scotland is expected to include some reference to the call. Speaking this morning Nola Leach, Chief Executive of CARE, said:

"The calls by Engender, BPAS and other groups for an indefinite extension to the home abortion framework in Scotland are hugely irresponsible and represent a direct threat to women's health. These groups completely ignore the fact that many submissions to a Scottish Government consultation on the framework identified serious safety concerns.

"Under the new framework, there is far greater scope for women to be forced into having an abortion by a coercive partner. It is hard to establish meaningful and informed consent for medical abortion to take place, given the lack of in-person consultation. And there is a greater risk of dangerous medical complications such as obstetric hemorrhaging occurring.

"There is also a greater risk of later than anticipated abortions occurring at home. During the pandemic, we witnessed hugely distressing cases of women ingesting abortion pills as late as 28 weeks and giving birth to a stillborn baby. This prompted a letter to the Prime Minister signed by more than 600 medics urging the UK government to scrap the scheme.

"The safeguards that existed for access to abortion pills before the pandemic were there for a reason. To protect women from these harmful outcomes. BPAS, Marie Stopes and other signatories to this letter claim to speak in defence of women's health in calling for an extension to the new rules. Tragically, it is quite the opposite."

CARE for Scotland Parliamentary Officer Michael Veitch added:

"At its heart, the debate about the home abortion framework is about what level of clinical care should be provided to women in Scotland.

"Whether we support abortion or not, we should want the highest possible standards of safety to be in place. The new framework is simply incompatible with the level of care that should be expected.

"We therefore call on Mr Yousaf to reject these calls and revert to the previous arrangements as soon as Covid is deemed to be under control. It would be unwise in the extreme for interim arrangements designed for the pandemic to become the norm."

ENDS
Notes for Editors

For interview requests or more information please contact Jamie Gillies: jamie.gillies@care.org.uk // 07384467819

CARE is a well-established mainstream Christian charity providing resources and helping to bring Christian insight and experience to matters of public policy and practical caring initiatives. CARE is represented in the UK Parliaments and Assemblies.
Useful links
Letter from medics to PM demanding end to pills-by-post scheme

Letter from 600 medics demanding end to English home abortions scheme
Responses to Scot Gov consultation warning of safety concerns
Response 642202831 to Consultation on Future Arrangements for Early Medical Abortion at Home - Scottish Government - Citizen Space
Response 519733422 to Consultation on Future Arrangements for Early Medical Abortion at Home - Scottish Government - Citizen Space
Response 112516607 to Consultation on Future Arrangements for Early Medical Abortion at Home - Scottish Government - Citizen Space
Response 227005261 to Consultation on Future Arrangements for Early Medical Abortion at Home - Scottish Government - Citizen Space
Response 952606771 to Consultation on Future Arrangements for Early Medical Abortion at Home - Scottish Government - Citizen Space
Response 903355275 to Consultation on Future Arrangements for Early Medical Abortion at Home - Scottish Government - Citizen Space