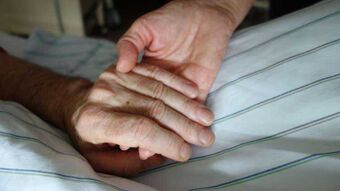 Ministers will not do any work on legalising assisted suicide, with no plans for a public consultation on the controversial proposals or a call for evidence.
According to the Sunday Telegraph, Justice Minister Robert Buckland has ruled out any such work and instead, MPs will have a free vote, as is traditionally the case with conscience issues.
Pro-assisted suicide campaigners have been agitating for a review in recent months as a stepping stone towards a dangerous change in the law.
Last week, Matt Hancock said he'd asked the Office of National Statistics to provide figures for the number of terminally ill people who'd committed suicide.
Parliament will also debate assisted suicide later this year after an Assisted Dying Bill came seventh in the private members' ballot in the House of Lords.
Private members bills are extremely unlikely to become law, especially if the Government refuses to back them.
Commenting, CARE's CCO James Mildred said: