Press release: Fury as 'online safety' legislation waters down porn protections for children
Online Safety
13 May 2021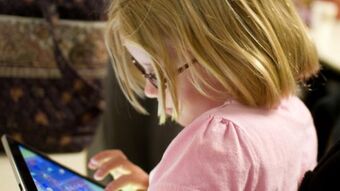 Campaigners have slammed a "deeply ironic" bid by Ministers to remove safeguards preventing children from accessing online porn via 'online safety' legislation.
The UK Government's draft Online Safety Bill, published this week, seeks to tackle harmful online content, with a particular focus on social media sites. But public policy charity CARE points out that it would also remove age verification measures approved by Parliament in 2017, targeted at all commercial pornography websites.
A clause on page 112 of the bill would repeal Part 3 of the Digital Economy Act 2017. Supported by children's charities and women's groups, this legislation paved the way for mandatory age checks on all commercial sites. Sites which failed to verify the age of users would be hit with fines.
The UK Government decided not to enforce these measures and is currently threatened with judicial review proceedings. A letter signed by more than 60 charities, teachers and parliamentarians this month also calls on the Prime Minster to enforce the law.
James Mildred, Chief Communications Officer at CARE, commented:

In October 2020, a Savanta ComRes poll of British adults found significant support for age verification measures. The poll of more than 2,100 adults showed two thirds of respondents – 63% - believe age verification controls should be introduced immediately. This rose to 74% when 'don't know's' were excluded.
Mr Mildred added:

ENDS
Notes for Editors:
CARE is a well-established mainstream Christian charity providing resources and helping to bring Christian insight and experience to matters of public policy and practical caring initiatives. CARE is represented in the UK Parliaments and Assemblies.
For interview requests or more information please contact Jamie Gillies: jamie.gillies@care.org.uk (mailto:jamie.gillies@care.org.uk) // 07384467819