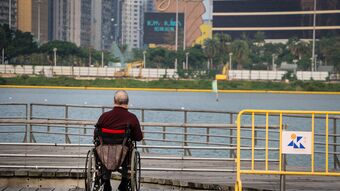 This week the results of the Private Members bill ballot in the House of Lords were published.
An assisted suicide Bill came high up in the ballot, in seventh place.
The Assisted Dying Bill will be sponsored by Baroness Meacher and will be introduced on 26 May 2021.
What are Prim­ate Mem­bers' Bills?
Private Members' bills are public bills introduced by MPs and Lords who are not government ministers.
Some of these bills are entered through a ballot, and the higher up the ballot they are selected, the more time is allocated for them to be debated. The first seven bills are likely to get around a day's debate.
How ser­i­ous a threat is this?
The purpose of a Private Members' bill is ultimately to change the law, but only a minority actually successfully become law if they are given sufficient parliamentary time.
However, they also serve to add pressure on the Government and they create good publicity around an issue which can then potentially affect future legislation indirectly.
There have been several attempts to introduce an assisted suicide Bill in the House of Lords in recent years.
In 2014, Lord Falconer introduced a Bill which proposed to allow terminally ill, mentally competent adults to have an 'assisted death' after being approved by two doctors. The Bill passed its Second Reading debate but ran out of parliamentary time to progress any further.
In this instance, the Assisted Dying Bill will likely have at least a day's debate, so it at least has reasonable opportunity to progress through to other stages.
Of course, if - and it's a big if - it passes the Lords, it must still pass the Commons as well and do so before the next Queen's Speech, which normally takes place every year.
CARE's Response
We will be doing all we can make the case against any change in the current law which strikes the right balance and protects the most vulnerable from exploitation and coercion.

In the meantime, please help us turn the tide on assisted suicide by sharing your stories at the end of life—stories that show there is a better way than suicide.