Peers decry NI abortion power grab in moving speeches
Abortion
29 April 2021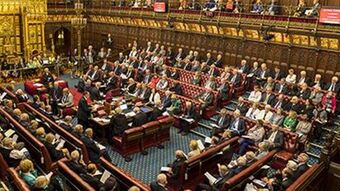 Peers bravely spoke out against controversial Northern Ireland abortion regulations yesterday in a series of moving speeches.
The Abortion (Northern Ireland) Regulations 2021 were approved by the House of Lords yesterday and the House of Commons on Tuesday by a significant margin.
They compel the NI Executive to commission abortion services – despite abortion being a devolved issue, and the NI Assembly opting not to do this when it resumed last year.
The regulations also enshrine controversial new abortion standards forced on Northern Ireland by MPs when the Assembly was not functioning.
Since last year, abortion has been legal for any reason up to 12 weeks, on demand to 24 weeks, and up to birth in cases of disability. More than a thousand unborn babies were aborted last year.
Here are a selection of quotes from Peers who spoke against the move.