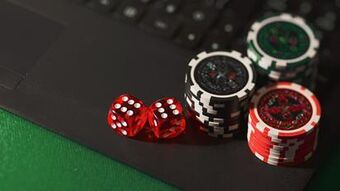 Gambling firms should be hit with a compulsory levy to fund treatment for addition, a director for NHS England has said this week.
Claire Murdoch, national mental health director for NHS England, says gambling firms have profited greatly from the pandemic and are leaving the NHS to "pick up the pieces"
Lock­down has seen surge in gambling
A succession of lockdowns has seen huge profits for betting firms, caused by a spike in online casino games and slot machine usage.
According to Murdoch, the gambling industry's current contribution to prevention and treatment of addiction is minuscule and the gambling industry must be held to account for the consequences of gambling related harm.
Just the tip of the iceberg
Since April 2020, 750 people have been referred for serious gambling addiction at NHS specialist clinics.
However, this is believed to be just the "tip of the iceberg" and more clinics will need to open as a result of increased incidences of addiction.
According to studies there are between 300,000 and 1.4m gambling addicts in Britain, yet only 3 per cent of them get specialist help and instead rely on helplines funded by the gambling industry.
CARE joins oth­ers in calls for man­dat­ory levy