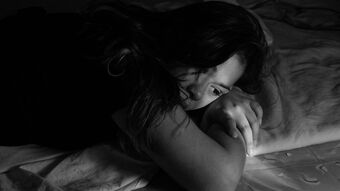 A group of MSPs has recommended that 'sex-for-sale' websites, advertising individuals for prostitution, should be banned.

The Cross-Party Group on Commercial Sexual Exploitation launched their findings from their 2020-2021 inquiry into Sexual Exploitation Advertising websites last week.
The purpose of their inquiry was to determine the role these websites play in facilitating sex trafficking and sexual exploitation in Scotland.

Web­sites amount to ​
'

online pimping'

Examining websites such as Adultwork and Escort Scotland in their inquiry, the Cross-Party Group found that these kinds of websites amount to 'online pimping' and are are a major enabler of sex trafficking and sexual exploitation in Scotland.

They also found that opportunities for third parties to exploit and traffic women could not be 'designed out' of these websites, and that they ultimately incentivize and enable sex trafficking.
Intro­duce new offence to ban sites
The Cross-Party Group argue that due to the scale of sex trafficking in Scotland facilitated by these websites, there is simply not enough policing capacity to be able to mount an effective response to it.

They therefore recommend that a new offence be introduced of "enabling or profiting from the prostitution of another person." This would make it illegal for anyone working in prostitution in Scotland to advertise on such websites, and therefore protect individuals from sexual exploitation and sex trafficking facilitated by these sites.
They also recommended the Scottish Government introduce an offence of "providing or offering money or other benefit (including food and accommodation) in return for a person performing sex acts." This would make it a criminal offence to pay for sex, which is something CARE has been campaigning for for many years.
They further recommend a "well-resourced network of holistic support and exiting services" for those in prostitution which, alongside criminalising the purchase of sex, has been shown to be an effective approach to tackling prostitution in jurisdictions that have adopted the Nordic Model.
These recommendations follow the Scottish Government's consultation on whether to criminalise the purchase of sex. The results of the consultation and the Scottish Government's response is still forthcoming.