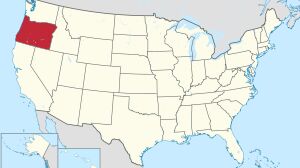 The latest annual report from the Oregon Health Authority (OHA) shows yet another increase in the number of patients choosing assisted suicide.
The Oregon Death with Dignity Act allows terminally ill patients who meet specific qualifications to be helped to die through the voluntary administration of a lethal dose of medications.
In 2020, a total of 370 people were reported to have received prescriptions under the DWDA. This is up from 297 in 2019 and a 25% increase.
The data also shows 245 people died in 2020 from ingesting the prescribed medications, including 22 who received prescriptions in previous years. This is up from 191 in 2019, an increase of 28%.

There were 3 reported complications involving difficulty ingesting/regurgitation, one seizure, one 'other' complication and 173 unknown cases where complications could have occurred.

An additional 67 did not take the medications and later died of other causes. 80 patients also were prescribed DWDA medications but the 'ingestion status' is not known.
According to the latest report, 8 patients outlived their prognosis – meaning they lived longer than six months after their prescription.
The most common underlying illness was cancer (66%), patients with heart disease accounted for 11%, while those with a neurological disease accounted for 8%.
More than half of respondents – 53.1% - cited fear of being a burden as a reason for choosing an assisted suicide.
Ana­lys­is
Another year and it's the same story. The number of people asking for assisted suicide under the terms of the DWDA has increased again. Since the law was passed in 1997, nearly 3,000 people have opted for assisted suicide. Oregon State is further evidence that if you open the door to assisted suicide, you 'normalise' it.
Strikingly, more than half raised the fear of being a burden. This comes up again and again as a strong, underlying fear for many patients. The answer to this is to reject the fear and show people that there is compassionate, quality end of life care available.
In total, 8 patients outlived their prognosis after being prescribed lethal drugs. That number might be much higher, but of course, we'll never know how many of the 245 who died in Oregon in 2020 might have lived longer.
Pro-assisted suicide proponents will argue this report shows the law is working. Actually, it highlights both the slippery slope of assisted suicide (one key element of which is rising numbers) and also the normalisation of assisted suicide once legalised.