Hate Crime Bill: Committee approves further changes but still no dwelling defence
Religious Liberty
9 February 2021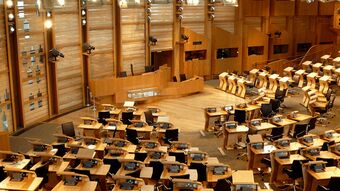 Today MSPs on the Justice Committee made further changes to the Scottish Government's highly controversial hate crime bill.
Amendments to require 'intent' on the part of an offence and to delete the 'inflammatory material and theatre performances' provisions were backed by the Committee.
The removal of the inflammatory material part of the bill is especially significant with Christians rightly concerned such a provision could have included the Bible under its terms.
What the Committee did not do, however, was support amendments aimed at providing a 'dwelling defence' to protect people from prosecution for what they say in their own homes.
Moves to try and introduce a prosecution lock requiring the consent of a senior law officer before a stirring up of hatred prosecution is brought also failed.
Last week, MSPs on the Committee agreed to work together to try and come up with a 'catch-all' free speech amendment to safeguard freedom of expression.
However, no such amendment was considered today and the Stage 2 debate carries over for another Committee session next week.
Response
Some of what was done today is helpful, especially in relation to the removal of the inflammatory provisions part of the bill. However, as has been the case from the outset, major free speech concerns remain.
The lack of a dwelling defence is highly alarming. There's still no information on the new, 'robust' free speech amendment and it's clear that without further changes, the legislation will remain a threat to genuine debate and discussion in Scotland.
Next week, the Committee has a duty to push further and apply more pressure on the Scottish Government to address all outstanding free speech concerns.