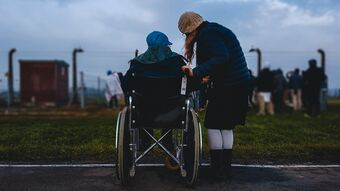 The United Nations (UN) has issued a powerful statement condemning the growing trend to legalise assisted suicide based on 'having a disability or disabling condition, including old age'.
In a statement, experts said:
Danger of ​
'

Ableism'

Assisted laws would legalise a practise called 'ableism' which is discrimination against those with disabilities.

In turn, this would violate Article 10 of the UN Convention on the Rights of Persons with Disabilities which requires states to make sure persons with disabilities can enjoy their inherent right to life on an equal basis with others.

The experts went on to say:
Assisted sui­cide leads to pres­sure on the most vulnerable
Even when assisted suicide is legalised only for those at the end of their lives or with a terminal illness, the end result is still that people with disabilities, older people may feel subtle pressure to end their lives prematurely.
CARE's response