CARE for Scotland: the hidden risks of home abortions
Abortion
6 January 2021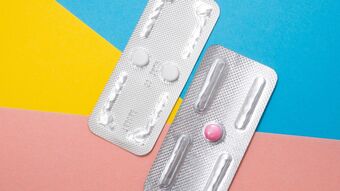 Social policy charity CARE for Scotland has warned about the hidden risks if home abortions become a permanent reality post-covid.
In its submission to the Scottish Government's consultation on home abortions, the charity said telemedicine 'raises very significant safety concerns', including increased risk of complications arising.
Below you'll find a summary of the main issues CARE for Scotland highlighted through its submission.
Lack of transparency
In its submission, CARE for Scotland also criticised the lack of data in the consultation. For example, there was very limited information or evaluation of the extent to which abortions provided via remote services occurred within the recommended gestation limit of 11 weeks and 6 days.
If abortions are taking place at home beyond the 11 week and 6 days, for a woman to go through this without support is both physically dangerous and potentially highly traumatic.
Vul­ner­able to coercion
CARE for Scotland said that remote abortion services will make women more vulnerable to coercive abortion.
It's well documented that there's a significant association between abortion and experience of intimate partner violence.
Remote abortion takes away the requirement for women to go to a clinic where, if the abuser attends the appointment, the body language of both the mum and the abuser, or just the mum if she goes alone, can be read and assessed by trained staff.
Under the remote abortion plan, the abuser could simply stand over the mum, forcing her to make the phone call.
When abortion amendments to the Domestic Abuse Bill at Westminster were debated in the Commons, Sir Robert Neill MP, Chair of the Justice Select Committee raised this point:
Dr Trevor Stammers, Associate Professor in Medical Ethics and Law and a former medical practitioner of 27 years, who worked closely with Merton Women's Aid in London, says,
Are women being fully informed?
Another key concern was that remote abortion services make it more difficult for practitioners to work out if there is truly informed consent for the abortion.
According to the latest General Medical Council Guidance on decision making and consent, information given to a patient should usually include:
In respect to telemedicine and abortion, this means making sure women are fully aware of the following risks:
the potential harm of say, serious haemorrhage, or unexpectedly delivering a mature baby at home is certainly significant;
there are also not insignificant common side-effects e.g. vaginal bleeding heavier than a heavy period;
being fully aware of the need for potential pain management. In the BPAS evaluation, 8.4% of women said they were dissatisfied with pain management
At the moment it is simply not clear whether relying entirely on telemedicine consultation is sufficient to provide adequate assurance that informed consent has been achieved.
Neg­at­ive impact on young­er women
Another key concern CARE for Scotland raised was that home abortions may have a disproportionate negative impact on younger women.
It's well recognised that adolescents have both less experience and are less adept at risk-perception, especially in cases where risk is ambiguous and in emotional or stressful situations.
Home abor­tions could increase social inequality
CARE for Scotland also warned about home abortions having an impact on women living in more deprived areas, where the abortion rate is already higher than in other areas.
These women are less likely to have reliable internet/technology access, some may struggle with literacy which could impact how they understand important information, and they may be in a more difficult living environment which could increase the risk of stress and harm from an already difficult procedure.

A woman who is grappling with poverty may also be more likely to be coerced, and economic coercion is known to be an aspect of abuse.
What hap­pens next?
In the coming weeks and months, the Scottish Government will publish its response to the consultation outlining the next steps it will take.