Northern Ireland Hate Crime Review Raises Serious Free Speech Concerns
Religious Liberty
3 December 2020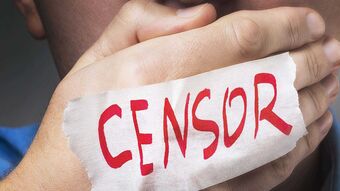 This week, a review into Northern Ireland's hate crime legislation was published. It's a long document, some 997 pages and it makes a total of 34 recommendations.
It's the result of calls in 2017 for a review of hate crime laws in NI. The then Minister of Justice, Claire Sudgen MLA, made a commitment to come back to the Assembly and say whether she intended to begin a review of hate crime laws.
On 6 June 2019, the Department of Justice announced the appointment of an independent review, to be conducted by Judge Desmond Marrinan and it would result in a report with recommendations for the Justice Minister.
Part of the review process involved a public consultation and CARE NI responded to that consultation and our response was quoted a number of times in the final report.
One of the most controversial parts of the report was the recommendation that specific free speech protections in relation to religion and sexual orientation, which are included in the 1986 Public Order Act for England and Wales, be left out.
That's despite 97% of respondents to the consultation supporting including these protections.
Currently, holding a traditional, orthodox view on same-sex marriage is protected in Northern Ireland law under the Public Order (Northern Ireland) Order 1987. But Judge Marrinan is recommending this defence is repealed.
It means the review is exposed to criticism from groups and campaigners supporting freedom of speech and freedom of expression.
Current Justice Minister Naomi Long welcomed the review saying it was:
CARE's Response
The recommendations in this review will inevitably stir up a lot of debate in Northern Ireland. In particular, some of the recommendations are very concerning to anyone who believes in free speech. The idea that specific free speech protections should be removed from law is especially alarming. We've seen in Scotland in recent months the storm created by the Scottish Government's hate crime bill. The Executive risks creating a similar storm if it simply accepts all 34 recommendations. We will be counting to scrutinise the review and helping MLAs respond to it when appropriate.