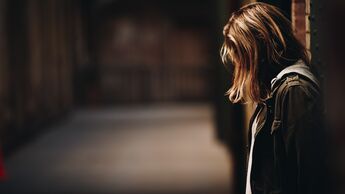 There was a momentous moment in the Spring of 2017 in Aberdeen. Nobody really expected it. Not really. When Ash Denham MSP tabled a motion for SNP party conference on a Scottish model for prostitution everybody expected it to be knocked back. But her rousing speech that evening, calling for justice and equality for women, was met with hearty applause as she landed heavy blows on those propping up the system which perpetuates prostitution: "let's be clear, the exchange of money does not buy consensual sex; as one survivor put it, 'they do not buy our consent, they buy our silence.'"
After pointing out that the Scottish Government's own Equally Safe strategy claims prostitution as a form of violence against women, a survivor of prostitution took the podium. Fiona Broadfoot had been in prostitution in Scotland for a period and won the conference crowd with her undistilled depiction of what being in prostitution was like and how it destroyed her life. There was both electricity in terms of the audible support she got from conference, but a simultaneous hush as people sought to digest what they'd just heard.
Against the odds, in spite of pro-prostitution groups being ready to hold a seminar the following day to espouse the benefits of prostitution to Scotland, the motion passed. This was a seminal moment.
As Ash Denham MSPs blog page summarises:
"Conference therefore supports the development of a Scottish model of legislation that (1) decriminalises the sale of sex, (2) criminalises the purchase of sex and (3) offers appropriate support for those wishing to exit commercial sexual exploitation. Conference further agrees that such actions are in accordance with the Scottish Government's Equally Safe strategy regarding violence against women and in particular that commercial sexual exploitation, including prostitution and human trafficking, is a form of violence against women."
And now Ash Denham is a member of the Scottish Government. Clearly she has been hard at work as Community Safety Minister because there is a very important consultation before the Scottish people that we must respond to: 'A consultation on challenging men's demand for prostitution, working to reduce the harms associated with prostitution and helping women to exit.'
We must act and act now as the deadline for this consultation is only 8 days away (10th December)! It's been years and years of hard work to reach this plateau. Let's not hit and miss. Please can you provide your response the Scottish Government? You can use our supporter briefing to help you articulate your response. The time is now!
Take Action!