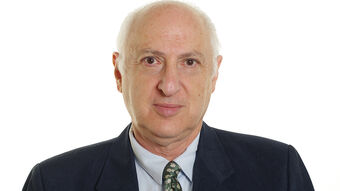 In a Thunderer column for The Times, former Justice Minister David Gauke made a number of claims about changing attitudes towards assisted suicide. He said the time was ripe for a review of the current law in England and Wales which puts a blanket ban on any form of assisted suicide or euthanasia.
By way of response, former Liberal Democrat and now Crossbench Peer and barrister, Lord Carlile QC, has written a blistering response to Mr Gauke's column. The letter was also published in The Times.
Read Lord Car­lile's Letter
Sir, In his Thunderer (Nov 3) on assisted suicide, David Gauke implies that parliament has ducked the issue of assisted suicide. Yet parliament has debated this subject repeatedly and has always rejected change. Such safeguards as have been proposed fail to protect vulnerable people. Proponents state the blindingly obvious: there must be a settled wish to die, full mental capacity, and no undue influence. Also essential are robust processes to ensure that those tests are evidentially sound. For so profound a change in the law, parliament needs more than an assurance not to worry because the underlying sentiments are righteous.
Then there is the question of doctor participation. Mr Gauke says that there has been a shift in doctors' attitudes. That claim is justified only up to a point. The majority of doctors say they would not willingly supply lethal drugs to terminally ill patients. They cannot be made to participate. Making the change without the support of doctors would be hideous.
Mr Gauke favours embarking on a tortuous and unsurfaced moral highway: on that road someone willing to end a life will be permitted to kill another person who wishes their life to be ended. This is a huge step, envisaged neither by our legal and ethical tradition, nor by the Hippocratic Oath. The fallback position is to leave it to judges. We should not contemplate placing on judges an ethical burden very different from their present caseload in which they have to adjudicate on the removal of life support where life has become merely mechanical.

Lord Carlile of Berriew, QC
House of Lords
CAREcast: Why I'm Opposed to Assisted Suicide