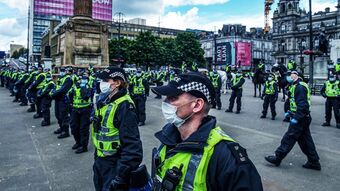 Members of the Scottish Parliament (MSPs) will vote on the Scottish Government's controversial hate crime bill on 15 December.
Prior to the vote, the Justice Committee will publish its report after taking oral evidence from a range of sources.
Last week, while giving evidence to the committee, the Justice Secretary Humza Yousaf said the Scottish Government would reply to the committee's report before the stage 1 vote.
Stage 1 vote is when MSPs have a simple yes/no vote on the general principles of the bill, with further scrutiny to come at Stage 2.
In light of strong criticism from a variety of sources, the Justice Secretary Humza Yousaf has already confirmed he will table some amendments to the bill to try and address some of the concerns.
In its written submission earlier this year, CARE said the bill would need fundamental reforms to remove any threat to free speech.
Pro­tect Free Speech In Scotland