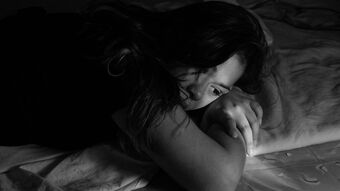 A major report from the Republic of Ireland has shown the effectiveness of legislation that makes it illegal to pay for sex.
The Criminal Law (Sexual Offences) Act, enacted in Ireland in 2017, criminalises any person who purchases or attempts to purchase sexual activity from another person. It also decriminalises those who are exploited in prostitution. This follows the so-called 'Nordic Model', which has been adopted by a number of countries following its effectiveness at decreasing demand for paid sex in Sweden.
The report, entitled Shifting the Burden of Criminality, was conducted by researchers in the Sexual Exploitation Research Programme at University College Dublin, as part of a review of the 2017 Act. It provides empirical data on the commercial sex trade in Ireland — exploring the profile of women in the Irish sex trade, their entry routes to prostitution, and the demand of sex buyers. It also looks at the extent of organised crime and violence within the trade.

The researchers took evidence from numerous support groups who work with women in prostitution. These organisations support women from around 40 countries, some of whom are victims of trafficking.

Vul­ner­ab­il­ity of women in prostitution
The report particularly highlights the vulnerability experienced by women in prostitution — particularly those who are younger and, in some cases, coerced into selling sex by family members.
The researchers found that a significant proportion of women accessing support services have experienced poverty as children and adults, and many have suffered from domestic violence and childhood abuse. The majority of women also enter prostitution through drug dependency, and are in precarious housing situations or homeless — factors that make them more vulnerable to approaches from men who want to exploit them for money.
Support workers also report that women experience risky and unwanted behaviour from buyers, as well as violent acts, including verbal abuse, physical assault, coerced sexual acts, rape and sexual assault.
Many women accessing these services experience tragic long-term effects of life in prostitution, including physical injury, sexual and reproductive health issues, anxiety, self-harm, and drug and alcohol dependency.

Import­ance of ser­vices help­ing women to exit prostitution
The researchers conclude that "The impacts of the harms that women experience in prostitution are far-reaching in relation to their health and wellbeing, and their mental health in particular, with women who access services displaying a variety of trauma responses."
Through specialist support services helping women to exit, the researchers argue it "is possible for women to move beyond exploitation and build new lives"
It calls for more resourcing for specialist support services for women in prostitution, enabling women in prostitution to exit the industry:
Report con­cludes Nor­d­ic mod­el is needed
Significantly, the findings show that since the introduction of the 2017 Act there has been a reduction in demand and therefore a reduction in organised prostitution. The law is thus working effectively as a deterrent to those who would purchase sex and those who would exploit others in prostitution.

The findings of the report confirm the "endemic nature of violence in prostitution" and particularly demonstrates the extent of involvement of criminal gangs. The researchers argue this factor alone arguably "justifies attempts to tackle the expansion of the trade"
Based on all the evidence, the study concludes that "this highly exploitative trade cannot be permitted to persist or expand," and that the most effective way to reduce the scale of sexual exploitation in Ireland is to address demand.
Why CARE sup­ports the Nor­d­ic Model
Although certain activities associated with prostitution (such as soliciting) are illegal in Britain, it is currently legal to pay for sex in England, Scotland and Wales. This has led to widespread exploitation and made Britain a 'haven' for organised crime groups.
CARE believes the UK Government and the Scottish Parliament (which is currently undertaking a consultation on tackling demand) should adopt the Nordic Model, which is also operating successfully in Northern Ireland.
Evidence from this landmark report only strengthens this position. The Nordic model serves to protect a majority of vulnerable people whose experience of prostitution is profoundly harmful and exploitative.

Not For Sale: Is It Time Bri­tain Made It Illeg­al To Pay for Sex?