Scottish Government to consult on making DIY at-home abortions permanent
Abortion
30 September 2020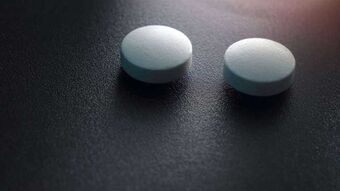 The Scottish Government have announced they are consulting on whether to extend temporary provisions, introduced during the Coronavirus pandemic, to make at-home abortions permanent.
They are seeking views on whether the policy, brought in when the Coronavirus pandemic began escalating in March, should continue when the Coronavirus is no longer a 'significant threat'.

Evidence sought to determine safety of scheme
Their consultation page states
"The Scottish Government recognises that there are a range of strongly held views on this issue, with many people welcoming the current arrangements, but others raising concerns about the physical or mental health risks of not seeing women in person.
This is why we wish to consult on this issue to allow abortion providers and other health professionals, women who have accessed abortion services and the general public the opportunity to comment and submit evidence."
Joe FitzPatrick, Public Health Minister, commented on the consultation:
"All women in Scotland should have access to clinically safe abortion services, within the limits of the law, should they require this.
"The current arrangements were put in place to minimise the risk of transmission of COVID-19 and ensure continued access to abortion services, without delays, during this pandemic.
"This consultation allows will allow us to gather as much evidence as possible to help inform future arrangements."
CARE's View

We have been consistent in raising concerns about the policy of at-home Early Medical Abortion since the beginning of the Coronavirus pandemic.
These concerns have been vindicated by multiple reports showing that the DIY scheme has already racked up a catalogue of serious failures.
Most tragically, two women were revealed to have died in an email leaked from a regional chief midwife at NHS England and NHS Improvement.
The email, detailing the "escalating risks" of the DIY home abortion scheme, also revealed that there were women reporting to A&E departments with serious medical complications as a result of self-administering abortion pills, including haemorrhage and sepsis.
It also stated that the police have opened a murder investigation into the death of a baby who was born alive after its mother took abortion pills at home.
Further evidence of the dangers of this scheme were revealed by an undercover investigation conducted by Christian Concern, who found evidence that abortion providers were prescribing abortion pills for women who were well outside the recommended gestational limit for self-administering early medical abortion pills.
One woman was also found to have aborted her baby at 28 weeks gestation, well beyond the recommended 9 weeks 6 days, prompting another police investigation.
We very much hope that the Scottish Government pay heed to this evidence, and that this consultation hears all views on the issue.
We will be contacting supporters in Scotland in the coming weeks to ensure as many people as possible can raise their concerns in the consultation.