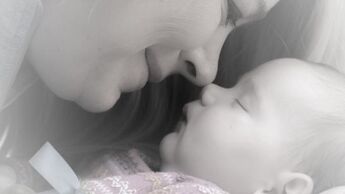 It would be easy to miss the significance of what happened last night in the House of Commons in respect to the Domestic Abuse Bill. For one thing, a vital piece of legislation has moved a step closer to becoming law. It addresses issues that are not currently dealt with by existing laws and it will provide support for victims of domestic violence, create new offences and send a message that domestic abuse will not be tolerated. This matters enormously because of who we are. Humans are not objects to be subjected to coercion or abuse. We are image bearers of God and crowned with glory and honour.
But, secondly, the Bill has passed through the Commons without any abortion amendments being attached to it. Given the ferocious campaign launched by BPAS, the UK's biggest abortion provider, to mobilise their supporters to push for abortion amendments to be tabled and voted through, this is a remarkable moment. It will now be more difficult for Members of the House of Lords to argue for abortion amendments to be added on in the Lords.
During Report Stage and Third Reading last night, MP after MP spoke out against NC28, the home abortion amendment in the name of Diana Johnson. It sought to extend the current, temporary, COVID-19 arrangement that allows women to take both abortion pills at home, to make it permanent for victims of domestic abuse. However, it was poorly drafted and some MPs noted the obvious flaws in it. How could you know the pills were being sent to the intended recipient? Surely allowing home abortions would provide ample opportunity for more abuse, as controlling boyfriends and partners pressurise women into getting an abortion.
Many of you took the time to reach out to your MP and the result last night is in large measure thanks to your efforts. Your emails and letters were voices for the voiceless. Last night showed that we can still make a real, genuine, Christian impact when we engage with our MPs. It can be difficult work and I'm not naïve enough to think this is some kind of spectacular turning point, with only pro-life wins ahead.
But for all of you discouraged by recent setbacks when it comes to the value of life, last night shows you what can be done. Thank you for taking the time to engage with us on this issue. At CARE, we often say our work just could not exist without you.
The Domestic Abuse Bill moves on to the Lords where there's still a chance Peers will try and hijack it with pro-abortion amendments. There's also a consultation coming, probably very soon, on providing home abortions for all women after the temporary, COVID-19 arrangement comes to end. So big challenges remain.
Last night, though, was a win. Praise God for it and thank you again for your help and support.