High Court Approves Historic Legal Challenge Over UK Govt's U-turn On Online Porn Ban
Online Safety
16 July 2020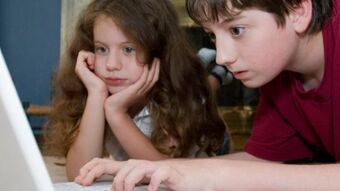 The green light was given this afternoon at the High Court for a historic legal challenge to the UK Government's decision to shelve plans to introduce statutory age verification of online pornography through Part 3 of the Digital Economy Act.
Age verification companies mounted a legal challenge after the Government suddenly announced last October that it would not implement legislation to introduce age verification to better protect children online. Although they have not been given permission to pursue a legal challenge on the basis of all aspects of their case, in a very important development it has been acknowledged that the Government has a case to answer in its failure to implement legislation that Parliament has passed.
Today, social policy charity CARE, who campaigned for age verification and worked with MPs on the issue during previous parliaments, welcomed the decision and called on the Government to implement Part 3 of the Digital Economy Act rather than spending taxpayers' money trying to defend their unfortunate decision in court.
Back in 2017, MPs and Peers approved the Digital Economy Act, and Part Three of the Act made historic provisions for introducing age verification on online pornography.
The regulations for age verification were approved by MPs in December 2018 and the British Board of Film Classification (BBFC) was designated as the independent regulator.
But there then followed numerous delays with the scheme, with the most recent being in July 2019, before the Government announced on 16 October it was not going to implement the age verification scheme at all.
Instead, it said a new Online Harms Bill would be introduced which, the Government claimed, would be ready for pre-legislative scrutiny in early 2020.
This has not happened, and the Government has not even published its response to the Online Harms White Paper consultation which closed 1 July 2019.
CARE argued at the time that the decision not to implement existing legislation in order to wait for a Bill that had not yet been published, let alone passed by Parliament, would make the delays experienced up until that point seem trivial.
It would deprive children of protections that could be realised by the end of the year and for no good reason. Had the Government done the right thing and implemented Part Three, children would have been protected during the lockdown.
Responding to the High Court's ruling, CARE's Chief Executive, Nola Leach, said:
"We welcome the High Court's ruling just moments ago that the UK Government has a case to answer after it abandoned age verification on online porn sites.
"This U-turn was made despite the fact MPs and Peers had approved the scheme when the Digital Economy Act was voted through.
"Given the substantial evidence suggesting consumption of pornography has harmful consequences for children and the shaping of their understanding of, and attitudes towards, sex and relationships, the position of the Government is now completely indefensible.
"There is one thing worse than not bothering to take action to develop legislation to protect children from accessing pornographic websites - it is having gone to great lengths to develop such legislation, which helps keep children safer now, but to then decide not to use it, in favour of some other solution that has not even been published yet in Bill form, let alone passed by both Houses of Parliament.
"Had the Government implemented Part Three as they should have done in October last year, children would have enjoyed access to important protections during the lockdown period, when we know the pornographers worked so hard to increase visits to their sites.
"They were denied this by the failure of the Government which should now urgently re-designate the BBFC as regulator and implement Part Three as quickly as possible."
ENDS
Notes to editors:
For interview requests or more information please contact James Mildred: james.mildred@care.org.uk // 07717516814
CARE is a well-established mainstream Christian charity providing resources and helping to bring Christian insight and experience to matters of public policy and practical caring initiatives. CARE is represented in the UK Parliaments and Assemblies.
CARE has campaigned specifically for age-verification on online porn sites, working closely with Baroness Howe, for example: https://care.org.uk/cause/online-safety/cares-work-on-online-safety
Timeline
2015: Conservative Party Manifesto commits to introducing age verification to protect under 18s from exposure to online porn – 'we will stop children's exposure to harmful sexualised content online by requiring age verification for access to all sites containing pornographic material…'
5 July 2016: Digital Economy Bill introduced before Parliament.
December 2016: CARE works with Fiona Bruce MP and Claire Perry MP on two amendments to strengthen online protections for children – https://care.org.uk/news/2016/12/breakthrough-in-the-fight-to-keep-children-safe-online
April 2017: Digital Economy Act receives Royal Assent - https://www.gov.uk/government/news/digital-economy-bill-receives-royal-assent
August 2018: CARE highlights alarming loophole in the DEA allowing non-photographic child sex abuse images to be available online - https://care.org.uk/news/2018/08/care-polling-71-of-mps-back-closing-animated-child-porn-loophole
December 2018: MPs approve age verification regulations – https://care.org.uk/news/2018/12/mps-approve-age-verification-regulations
March 2019: Online age-verification scheme still not ready – https://care.org.uk/news/2019/03/online-porn-age-verification-scheme-still-not-ready
April 2019: Government says scheme will begin in July – https://care.org.uk/news/2019/04/porn-site-age-checks-will-start-in-july
July 2019: Age verification is delayed yet again – https://care.org.uk/news/2019/06/age-verification-scheme-on-porn-sites-faces-yet-another-delay
September 2019: study finds children as young as seven watching pornography –https://care.org.uk/news/2019/09/children-as-young-as-seven-are-watching-porn-study-finds
October 2019: Government ditches age verification scheme, suggesting a new Online Harms Bill will propose a different approach – https://care.org.uk/news/2019/10/government-abandons-age-verification-on-pornographic-sites
January 2020: Tech companies launch legal challenge to force Govt to bring in under 18s porn ban -https://www.telegraph.co.uk/news/2020/01/16/tech-companies-launch-legal-action-force-government-bring-18s/?WT.mc_id=tmg_share_tw
July 2020: High Court allows legal challenge to go ahead, saying the UK Govt has a case to answer
In this article for Politics Home, CARE's CEO Nola Leach explains how the UK Government can easily implement Part 3 of the DEA, which includes age verification for online porn: https://www.politicshome.com/members/article/the-government-must-implement-statutory-age-verification-under-the-digital-economy-act-now