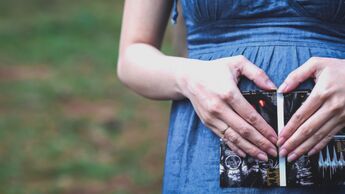 Watch James' statement
Read the transcript
Here is a rough transcript of what James said:
Today, MPs have very sadly voted to approve the Northern Ireland Abortion Regulations.
MPs from England, Wales and Scotland have voted for abortion laws in NI that are more extreme than Great Britain.
They have ignored a democratic decision by the Northern Ireland Assembly to reject these regulations.
They've ignored calls from disability campaigners like Heidi Crowter who says the regulations make her feel like she would be better off dead.
They've ignored the will of thousands in Northern Ireland, who wrote, campaigned, and marched on Stormont to be a voice for the voiceless.
This means the law in Northern Ireland now allows for abortion on demand up to 24 weeks; it allows for babies with a disability to be aborted up to birth; and it no longer protects women who are coerced into an abortion.
Lament
At CARE, we are deeply grieving with our colleagues and friends in Northern Ireland, that the value of life has been so cheapened there today. This is not the outcome we have prayed and worked so hard for, and we grieve this result today.
We are thankful that 100,000 people are alive today in Northern Ireland because they did not introduce the 1967 Abortion Act.
But we mourn the future loss of life, and harm to women, that will undoubtedly follow now that these regulations have been approved.
It's a tragic day for Northern Ireland.
We know that this deeply grieves the heart of our Father God. And we know that he ultimately is sovereign and good, and we trust that one day all will be put right again in his Kingdom. We continue to seek his mercy and justice in this situation.
Our work goes on
I want to personally thank you for all you have done in prayer, political action and financial giving over the past year.
We are grateful to you for your faithfulness and the encouragement of your support at this time – thank you for standing with us.
CARE will continue to do all we can to champion life-affirming laws. To We've already been at work behind the scenes at the Northern Ireland Assembly, exploring options to overturn these Regulations or, at the very least, to minimise the damage they will do.
We are also committed to supporting endeavours to develop a range of crisis pregnancy centres in Northern Ireland. This includes training for churches to equip them to support vulnerable women in crisis pregnancies.
Final words
At CARE, have always been passionately pro-woman and pro-life
We have always advocated for both lives in a pregnancy to be protected and for a society where women are genuinely supported.
We believe there is a better way than abortion.
For the last 40 years, we have strived to uphold the value of life in our society, and that work goes on.
Please continue to stand with us and defend the dignity of all human beings, made in God's image. Let us, as the people of God, be his hands and feet in the world.
May God comfort us all at this time, and may his glory shine even brighter in our hearts as we turn to him to renew our strength.
May his will be done and his kingdom come.
Thank you.