House of Lords votes in favour of the Northern Ireland abortion regulations
Abortion
15 June 2020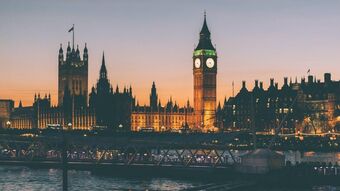 Tonight, Members of the House of Lords have voted in favour of the UK Government's Northern Ireland abortion regulations. In total, voted for the regulations, while voted against. In total, 355 Peers voted for the regulations and 77 voted against.
CARE's response

CARE's Chief Executive, Nola Leach, said: "Members of the House of Lords have tonight voted for regulations that directly discriminate against people with disabilities.
"Not only that, but Peers have also voted for regulations that were rejected by a majority in the Northern Ireland Assembly only a few weeks ago.
"The people of Northern Ireland do not want these regulations, according to recent polling.
"It is noteworthy that not a single NI speaker during the debate was in favour of the regulations.
"We have consistently argued that, with the Northern Ireland Assembly now restored, the matter of abortion law in Northern Ireland should be handed back to the Assembly.
"Peers have voted against devolution tonight and we would urge MPs to carefully recognise the strength of feeling in Northern Ireland and reject the regulations later this week.

Stand with us and ask your MP to reject the regulations