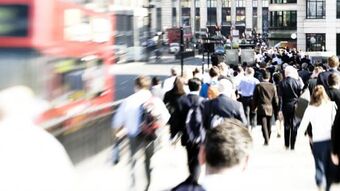 Controversial plans to liberalise Sunday Trading in England and Wales appear to have been abandoned by the Prime Minister, following the threat of widespread rebellion.
According to stories in The Telegraph and The Times, Boris Johnson has decided against the change.
This means the proposals will not be part of the UK Government's Business and Planning Bill which is due to be introduced in Parliament later this week.
The change comes after Tory MPs warned Boris Johnson that he faced defeat on the issue.
Former Minister, David Jones, said it was 'very good news' that the plans have been shelved.

Pro­pos­als to remain ​
'

under review'

Downing Street has said it will keep Sunday Trading rules 'under review'.

A spokesman for the Keep Sunday Special Campaign, which is opposed to the change said: "If the Government has indeed decided to retain the existing Sunday Trading regulations, this come as a great relief for thousands of families, shop workers and small businesses."

CARE's James Mildred said: "The last time the UK Government tried to liberalise Sunday Trading, it suffered an embarrassing defeat. It looks like the same threat has seen off this latest attempt to relax Sunday Trading restrictions.

"Sunday is not only a very special day for Christians, it's also a day where shop workers can enjoy time off in common with their families. It's right that the current restrictions should not be relaxed any further."