A quarter of all pregnancies in 2018 resulted in abortion, new stats reveal
Abortion
4 March 2020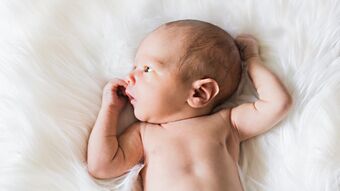 A quarter of pregnancies in 2018 resulted in abortion, according to the latest figures from the Office for National Statistics.

The ONS today released their conception rates for 2018, showing that conceptions have fallen to their lowest since 2004, whilst the proportion leading to legal abortion has reached its highest point since records began in 1990.
At 24% of all pregnancies in England and Wales, the abortion rate has increased from 22.7% in 2017.
According to abortion statistics, this means 200,608 out of a total of 839,043 conceptions ended in abortion.
Relationship with deprivation
There is a lack of robust research showing why women resort to abortion, but there is evidence to suggest it is due to a multitude of factors, such as work and education prospects, controlling family size and relationship breakdown.
A prevalent cause could also be financial pressure.

According to the ONS stats, for under 18s conception rates remain twice as high in more deprived areas of England, yet a smaller proportion of these conceptions lead to abortions.
When looking at the overall abortion rate, however, the latest abortion statistics showed that "The trend of abortion rates increasing as levels of deprivation increase remains consistent when the abortion n data is studied at both regional and national level."
In London, for example, the abortion rate is highest in the most impoverished boroughs in the capital: Barking and Dagenham, Lewisham, Waltham Forest, Croydon and Enfield.
Abortion campaigners want reform
These new conception stats come in the wake of one of the biggest shake-ups to abortion law in 50 years, as campaigners plan to use the Government's Domestic Abuse Bill to change the law.
Campaigners have made it clear they intend to hijack the Bill, which is designed to offer better protection for victims of domestic abuse.
They seek to repeal sections 58 and 59 of the Offences Against the Person Act 1861. This will remove all remaining legal protections for preborn babies up to 24 weeks, as well as offences for attacking or poisoning a pregnant woman who then miscarries.

Commenting on these statistics, Sarah Pike, CARE's Early Human Life Policy Officer, said:
"It is deeply troubling that, in 2018, a quarter of pregnancies ended in abortion in England and Wales – the highest proportion since records began.
"The factors that lead to women requesting abortions are varied and complex. More energy needs to be devoted to addressing these, and providing support for women with challenging or unwanted pregnancies.
"This should also give us serious cause for reflection as a society that unborn life has been so devalued."