Palliative care doctors call for doctors to remain opposed to assisted suicide
Assisted Suicide
6 February 2020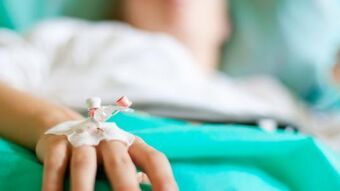 A large group of prominent palliative care doctors have called on the British Medical Association (BMA) to remain opposed to assisted suicide. The BMA is the doctors' trade union body.
The call comes as the BMA today launches a new survey of its members on the issue, with the prospect of the professional body changing its current policy. Since 2006, the BMA has been opposed to all form of assisted suicide.
In a letter published in The Times, over 50 doctors and healthcare professionals said the existing law, which prohibits any form of assisted suicide or euthanasia, ensures doctors "continue to uphold their duty of care, avoiding the inherent risks to sick and vulnerable patients that physician assisted suicide would bring".
If the BMA were to change its official position—to go, for example, neutral on the issue—it would undoubtedly be seen by pro-assisted killing campaigners as a green light to aggressively pursue a dangerous change in the law.
Last year, the Royal College of Physicians dropped its historic opposition to assisted suicide, despite the fact neutrality was the least popular option among its members. The process used by the College is currently subject to a legal challenge.
The doctors also used the letter to highlight evidence from Canada which suggests legalising assisted suicide is a retrograde step.
They say: "Canada's Federal government has consulted on expanding assisted dying laws to the mentally ill, to 'mature minors' and individuals whose deaths are not imminent. Meanwhile Canadian hospices are facing pressure to provide assisted death or risk losing their funding."
The slippery slope evidenced in Canada is also on show in other countries where assisted suicide or euthanasia have been legalised.
For example, in Belgium and The Netherlands it is legal to euthanise children. In Oregon and Washington State, there have been rising numbers of people seeking assisted suicide, and one of the main reasons cited for choosing it is the fear of being a burden.
The BMA poll closes on 27 February.
The full letter as published in The Times can be read here (scroll down to find the letter).