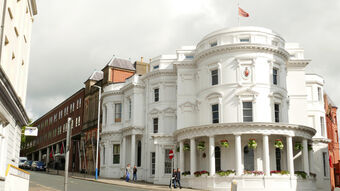 After a five-hour debate at the Tynwald on the Isle of Man, an attempt to change the law on assisted suicide has failed.
Instead, members unanimously voted to simply 'note the debate' on assisted suicide had taken place.
A number of members spoke out against the motion put down by Dr Alex Allinson, which called for assisted suicide to be legalised, including the Chief Minister, Howard Quyale.
Before the debate, Dr Allinson said his motion was an attempt to gauge appetite for 'progressive reform'. He also said that if he found support, he would seek leave in March to bring forward a private members bill, with a public consultation to follow in the summer.
Dr David Randall, spokesman for the Our Duty of Care (ODOC) campaign said changing the law could put "vulnerable people at risk of suffering real or imagine pressure from others to end their lives prematurely".
Dr Allinson's motion was also strongly criticised by MHK Chris Robertshaw, who said the way Dr Allinson tabled the Motion was "frankly disrespectful. He should not put members in that sort of position. To arrive at a yes/no on such a profound ethical and moral issue in such a short period of time is just profoundly unfair."
Both the Isle of Man Medical Society and the Association of Palliative Medicine of Great Britain have stated their opposition to the legalisation of assisted suicide.
Responding to the debate, CARE's Communications Manager, James Mildred said: "Legalising assisted suicide would be a retrograde step for the Isle of Man. Not only would it put pressure on vulnerable people, but it would also fundamentally harm the vital doctor patient relationship. It is striking that this motion in the Tynwald has failed and we are pleased that members heard some powerful arguments against changing the current law. Rather than allowing assisted killing, we should continue to invest and develop the superb palliative care provision available on the Isle of Man."

Read more