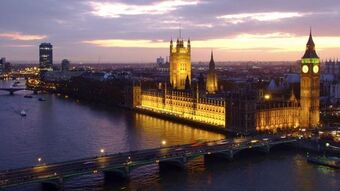 As the dust settles following the recent election, many of us I'm sure will be wondering: what happens now? Looking to the next Parliament, here are some of the challenges and opportunities we at CARE can see on the horizon.
Queen's Speech
It is expected that the Speaker of the House of Commons will be formally elected on Tuesday 17 December and successful candidates will then be sworn in.
A Queen's Speech is expected to follow on 19 December, although there will be reduced ceremonial aspects. The Conservative Party Manifesto offers some clues as to the sort of Bills we can expect to see announced by the Government. The Party has also said it is their intention to get their Brexit deal through Parliament before Christmas.
Lords Private Members' Bill Ballot
It is also now expected that the Lords Private Members' Bill Ballot will take place before Christmas. This is an opportunity for Peers to put forwards legislation on various issues. CARE is working with several Peers on some very significant Bills which we hope will be well placed for debate next year.
What's coming up?
As we look to the future, it is possible to identify a few challenges and opportunities that lie ahead. At CARE, our aim is to work for a society where life is valued, families are supported and where justice is a priority. We want to see culture and society reflecting a better story for everyone.
Abortion
The last Parliament saw some major debates on abortion policy. The law in Northern Ireland was changed and a radical new regime is expected to come into force at the end of March. We will be working hard to ensure as many protections for women and babies as possible remain in place. There is also pressure to change the existing law in England and Wales. We are going to do all we can to resist attempts to further liberalise our current laws. What we want is positive change – which starts with a reduction to the time-limit and a culture change where abortion is no longer seen as the only way to respond to a crisis pregnancy.
Assisted Suicide
The last Parliament saw the first major debate on assisted suicide since MPs voted on the issue in 2015. We expect fresh endeavors to try and legalise assisted suicide in the new Parliament. We have begun planning to make the positive case for preserving, not ending life. Working with partners and friends, we are committed to resisting attempts to introduce assisted suicide legislation which we believe would put pressure on the most vulnerable in our society.
Human Trafficking
Victims of modern slavery need the best possible support if they are to have any chance of rebuilding their lives. During the last Parliament, we worked with Peers and MPs to promote a Bill to extend the period of guaranteed support for victims in England and Wales. We will continue to campaign for this in the new Parliament.
Online Safety
Sadly, at the end of the last Parliament, the previous government backtracked on age-verification on pornographic websites. We worked very hard, with others, to see age-verification proposals enshrined in law. We will be holding the new Government to account, campaigning for significant improvements so children are protected as robustly online as they are offline. Our aim is for age-verification to be introduced as soon as possible.
Religious Liberty
We greatly prize our Christian freedoms in this country. The UK has a long history of standing for free speech. But Christians increasingly feel marginalised in our society. We have been preparing a report in partnership with others on what it is like being a Christian in the UK. This will be launched early next year. Our aim is to engage constructively with the Government, to raise awareness about discrimination against Christians and promote policies that will safeguard genuine free speech.
Join us!
There are many other issues, of course. CARE is committed to speaking out for Christian values and being a voice for truth in our nation. We pray God will help us in this new Parliament and bless the work of our hands. As we enter this new Parliament, why not sign-up to receive our regular weekly email which will keep you up-to-date with all the developments on key issues at Westminster and around the UK. Sign up to Impact Direct here.