Northern Ireland Office launches abortion law consultation
Abortion
12 November 2019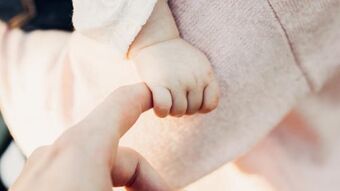 Following the abortion law change on 21st October, the Northern Ireland Office has now released its consultation on how the new abortion regulatory framework will be implemented.
The consultation will not change the law, as that has been altered in statute, but it will affect how services will be delivered and the form that Regulations will take when they are introduced next year. This follows the 5-month 'limbo' period where abortion in NI is completely unregulated, which the consultation is silent on.
The Government will be consulting with healthcare professionals in NI, political parties and 'other stakeholders'. They have also said they will ensure that no one is 'compelled to provide services' if they have a conscientious objection.
The consultation seeks to gain opinion about a variety of factors that will affect how the law is implemented. Ultimately, it reveals just how bad this law is and that it, in some cases, it goes much further than the law in Great Britain.
Gestation limits
In Great Britain, a baby can only be terminated on specified Grounds, contained within the Abortion Act 1967. One of the Grounds is that continuing with the pregnancy would have a greater detriment to the mother's mental health than termination. In practice it is assumed that it is always more detrimental for a woman to continue with a pregnancy, despite the fact that abortion is associated with greater mental health risks. Thus 97% of abortions occur for this reason, and it effectively means we have abortion on demand in GB up to 24 weeks.
This consultation proposes that abortion will be available in NI on similar grounds, which will similarly mean abortion on demand. Currently the consultation asks for responses to gestation limits of 22 or 24 weeks, acknowledging that the point at which babies are viable is now more commonly found at 22 weeks.
Abortion for disabilities
The consultation proposes that abortions be provided for disabilities up to birth, if the baby would suffer a 'severe impairment' which may 'significantly limit either the length or quality of the child's life'.
In GB, because this provision is so loosely worded, abortions occur for very minor disabilities such as cleft palate, club foot and hare lip. Thus, this proposal brings NI under a similarly discriminatory regime.
Who can perform abortions?
In England, Scotland and Wales, two doctors must sign off an abortion under the letter of the law. This ensures that the '67 Act is fulfilled and acts as a safeguarding measure for women, particularly for those who may be subject to coercion.
Concerningly this consultation proposes to completely remove this provision and there is no requirement that a doctor must perform the abortion – thus it could be carried out by 'any other registered healthcare professional', which could include a number of positions.
Where can abortions take place?
In GB, an abortion can only take place in hospitals and places approved by the Secretary of State, such as independent abortion providers. This ensures that abortions are carried out safely, and there is a clear framework for inspection of these places and the health staff performing abortions.
This consultation proposes that there will not be limits on where abortions can take place, as approved by the Secretary of State, and instead NI Commissioners will decide where they can be carried out. This leaves a gaping hole in the regulation of abortion services and, concerningly, places could include GP surgeries, pharmacies, mobile clinics, schools nurse clinics, and telemedicine.
How to respond
The implementation of the law will be damaging to both women and unborn children. This law change and the proposed framework outlined in the NIO's consultation fails to protect and uphold the value and worth of both mother and baby in a pregnancy and we believe certain measures can be taken to improve the regulatory framework to protect both lives.
CARE NI is calling on our supporters to engage with this consultation, which closes on 16 December 2019.
If you live in Northern Ireland, we would greatly encourage you to respond to the consultation and will be providing more information for how to do so shortly. Please sign up to our mailing list here to ensure you receive this.