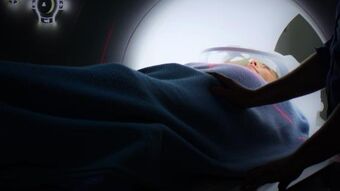 Today the High Court refused permission to allow a new challenge to the existing law on assisted suicide.
Phil Newby, who was diagnosed with Motor-Neurone Disease in 2014, had proposed that the court 'test the evidence' on assisted suicide, by examining a wide body of evidence from jurisdictions where it has been legalised.
The High Court stated that this is a matter for Parliament to decide, and that the court is "not an appropriate forum for the discussion of the sanctity of life."
Lord Justice Irwin said:
"In the context of repeated and recent parliamentary debate, where there is an absence of significant change in societal attitude expressed through parliament, and where the courts lack legitimacy and expertise on moral – as opposed to legal – questions, in our judgment the courts are not the venue for arguments which have failed to convince parliament."
UK Parliaments have examined this issue more than a dozen times since 2003. The last time MPs voted on this issue at Westminster was in 2015 and MPs overwhelmingly voted against a change to the law, by 330 to 118 votes.
Mr Newby will be appealing against the court's decision.
CARE's Communications Manager, James Mildred, said:
"We welcome the court's decision not to change the law on assisted suicide.
"Whilst we sincerely sympathise with Mr Newby and his family, it is clear that the existing law is the only effective safeguard we have against abuse.
"We need to listen to evidence from places where assisted suicide has been legalised because it shows that any change in the law will potentially lead to vulnerable members of society feeling like they are a burden. For example, a majority of those who ended their lives by assisted suicide in Oregon and Washington state fear of being a burden as part of a reason in their decision making.
"There is also clear evidence of incremental change in many states that have legalised assisted suicide, such as an expanding list of illnesses falling under the category of 'terminal', and safeguards, such as the 15-day waiting period in Oregon, being removed.
"Jurisdictions such as Canada also have terrible track records on the palliative care they offer patients, and earlier this year a man was repeatedly offered a medically assisted death despite his clear statements he did not wish to die.
"Whilst this is a highly emotive and difficult issue, we need to focus on protecting those who are most vulnerable to a change in the law and to provide the best palliative care and support we can for those who are terminally ill.
We need assisted living, not assisted suicide."
The law on assisted suicide
It is illegal in England and Wales to encourage or assist a suicide.
In practice, the law is said to have 'a hard face but a soft heart' and the Director of Public Prosecutions has given advice not to prosecute individuals if it is not in the public interest.
Find out more about our work on assisted suicide and euthanasia here.