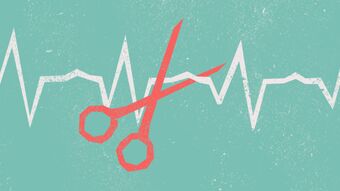 In a previous piece, we looked at the main arguments employed by those in favour of legalising some form of assisted suicide. In this article, we explore the key arguments against legalising any form of assisted suicide or euthanasia.
The Current Law
Assisted suicide is punishable by up to 14 years' imprisonment; however, committing an offence does not automatically result in prosecution. The Director of Public Prosecutions (DPP) has to consider whether a prosecution is in the public interest. Eminent former judge and Crossbench Peer, Baroness Butler-Sloss has described the current settlement in the following terms: "We have a law with the "teeth" to deter and the discretion, where appropriate, to temper justice with mercy."
What do campaigners want?
There is a lobby of campaigners and individuals who are determined to see some form of assisted suicide introduced in the UK. One of the most prominent campaigners is Dignity in Dying, formerly The Voluntary Euthanasia Society.
Why say no to assisted suicide?
We can alleviate pain
Nearly all pain can be alleviated to some degree through medicine and especially the provision of palliative care. This is a positive alternative to seeking a premature death. When patients' needs, including their physical, social, psychological and spiritual needs are properly met, requests for assisted suicide are extremely rare. The UK is a world leader in the provision of palliative care and our mission should be to build on this legacy.
Autonomy is not absolute
In a democratic society where we greatly value our freedoms, we all recognise that there are limits to our autonomy. No-one is completely free. Laws exist to protect people from being harmed and from committing harm (even to themselves), and that necessarily places limitations on our actions.
Vulnerable people will be pressurised
If we change the law to permit assisted suicide, it is inevitable that the right to die will soon become a duty to die for some of the most vulnerable in our society. The possibility of economic pressure coming to bear must not be ruled out. Killing is cost-effective, especially over the longer term when compared with the cost of caring for someone for years. In this context, it is impossible to create a law that is truly safe from abuse or exploitation, and evidence from other jurisdictions where assisted suicide is legal have demonstrated this.
We could never fully control it
It does not matter how many safeguards you pile into the legislation; it would be impossible to fully and perfectly control euthanasia or assisted suicide laws. Just look at what has happened in the Netherlands, the world's first euthanasia laboratory. The slippery slope of assisted suicide can be clearly seen in a country where it is now legal to kill severely disabled children or people with depression.
It would damage the patient/doctor relationship
Would the relationship between doctors and patients ever recover? At the very heart of doctor/patient relations is trust. Undermine that and you would strike a blow against the very centre of good healthcare practice. If we permit assisted suicide, then it would give doctors powers they should not have, and economic factors or convenience could well influence their decisions.
Conclusion
There are other arguments we could advance, but what is set out here is an attempt to identify the main arguments used to counter those calling for assisted suicide. As we shall explore in the next article, at its heart the debate about assisted suicide is a clash of two very different worldviews.