CARE Statement: MLA's fail in bid to block radical new abortion laws
Abortion
21 October 2019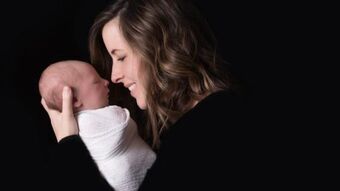 Despite a great effort by tens of thousands across Northern Ireland, this afternoon attempts to restore the Northern Ireland Assembly and Executive have failed. As a result, from tomorrow, radical new abortion laws will now come into force.
We are devastated by this outcome. The hard reality is that abortion will now become legal in Northern Ireland for any reason up to the point when the baby is capable of being born alive. There will be nothing to prevent abortion on the grounds of gender, or on the grounds of disability.
Here's more from our CARE NI Director, Tim Martin:
Our work goes on
We are incredibly grateful to all of our supporters who have contacted your MLAs, attended protests and prayed to prevent this outcome.
We have been overwhelmed by the support we have had from so many across Northern Ireland.
We can honestly say we did everything we could to try and stop this new law coming to be.
We are grateful to pro-life politicians at Westminster and in the Assembly who did all they could to oppose this move. However, for various reasons, it wasn't enough.
This is not the end. We at CARE have been advocating for the value and worth of both lives in a pregnancy for over 30 years around the United Kingdom. We are not going to stop now. We will continue to work tirelessly with politicians across our political parties and our community to promote law and policy which values both lives. We are all, both born and unborn, fearfully and wonderfully made.
Northern Ireland needs the Executive back. For so many reasons far beyond abortion, we need our political leaders to work together. At this time, our political leaders need our prayers.