Parliament votes to introduce abortion in Northern Ireland up to 28 weeks
Abortion
18 July 2019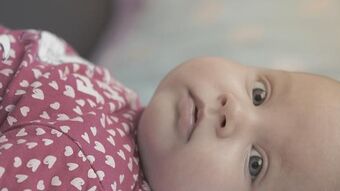 Last night (Wednesday, 17 July), the Northern Ireland (Executive Formation) Bill passed through its final stages in the House of Lords and today it passed through the Commons with a majority of 328-65.
A reworking of the Stella Creasy abortion amendment was tabled by Baroness Barker in the Lords, which explicitly repeals abortion legislation in s. 58 and 59 of the Offences Against the Persons Act (OAPA) 1861. This amendment sadly passed by 182-37.
In essence, the effect of this amendment is that abortion will be available for any reason up to 28 weeks in Northern Ireland as of 22 October 2018, unless the Executive is re-formed by the 21October. This would leave NI with one of the most extreme abortion laws in Europe and is even more radical than the rest of the UK and the Republic of Ireland.
Another amendment tabled by Baroness O'Loan, and supported by a letter signed by over 19,000 people, sought to ensure the Government gained the approval of a majority of MLAs before passing the legislation. This sadly did was rejected.
Several Peers spoke out boldly in defence of the most vulnerable in our society and highlighted the serious implications of the amendments to this Bill.
Lord McCrea described the legislation as creating a 'hierarchy of rights':
"The noble Lord, Lord Dubs, is very interested in the protection of refugees. I say to him that I am very interested in the protection of the unborn child. I think that the child that has no voice in this House is worthy too. We have been lectured about rights and this being a matter of human rights. Is there a hierarchy of rights? Has the child no rights or fewer rights?"
Baroness O'Loan, spoke of how out-of-step the 28-week limit imposed by this law is with increasing survival rates of premature babies:
"The most recent medical information which I have been able to find tells me that babies born at about 22 weeks of gestation had a 50% survival rate in 2008. Medical science has advanced considerably since then, so that even smaller babies are surviving…It is not the law here, where abortion is available only up to 24 weeks. We know that about 30 babies a year aborted in that situation are born alive—presumably because some doctor failed to make sure that it did not happen—and they are left to die. I am not sure that Northern Ireland wants that situation, even for a matter of months."
This concern was echoed by Baroness Browning:
"I am not against abortion, although I would certainly like to see the upper limit for abortion come down. I agree—I have seen 22 week-old infants in prem baby units survive, and it is time for an adjustment there…The thought of 28 weeks fills me with horror."
What will this change in the law mean in practice?
At present, it is unclear exactly what sort of framework will be developed around abortion services in NI. Following the passing of this Bill, the Government have stated that they will hold a consultation running around 8-11 weeks with stakeholders in NI, including MLAs and the medical profession. The Minister made it clear that this consultation would not be about whether to introduce the law, but how to give effect to CEDAW's recommendations, indicating that the Government will support this change.
If there is no Executive, this legislation states that other regulations must be put in place regulating abortion services, but there is no detail currently of what these will be. They would not need to be in effect until 31 March 2020, so there will be a 5 month 'limbo period' between October and March, where abortion will be entirely deregulated up to 28 weeks. This could include abortions on the grounds of sex selection, disability, and socioeconomic grounds. There will be no legal clarity over the upper limit of abortion (currently 24 weeks in GB), or where abortions can take place. There will be no notification requirements, no inspection regime for clinics in regard to abortion provision.
The Minister himself acknowledged this, stating: "But we have to recognise that during that limbo period, health practitioners, doctors and others will not be in receipt of guidance from us because we will not be in a position to draft that guidance by that point and that will be the reality that we will face."
Repealing s. 58 and 59 of the OAPA will also lead to several likely unavoidable consequences.
This was highlighted by Lord Morrow in his speech:
"The amendments…would remove from criminal law all remaining protections for the unborn until 28 weeks' gestation. This would permit abortion for absolutely any reason, including any kind of disability or gender, up to 28 weeks. It is curious that, in 2019, we should be presented with a proposal for abortion law reform based on a 50 year-old understanding of viability. Babies now survive at 22 weeks, as the noble Baroness, Lady O'Loan, said. The amendment would propel Northern Ireland from having the most restrictive abortion law in the UK to having the most liberal, not only in the UK but in the whole of Europe."
The effect of the change on those with disabilities was again highlighted by Lord Shinkwin, who himself has brittle bone disease:
"I wonder if my noble friend, or indeed anyone in the House, could tell me why…as some who was born with a disability, I am good enough to sit in your Lordships' House, but this Bill suggests that someone diagnosed before birth with a disability such as mine in Northern Ireland would only be considered good enough for the incinerator. Because that is the brutal message of this Bill: if you are diagnosed with a disability before birth in Northern Ireland, you will not just be worth less than a non-disabled human being; you will be worthless—you would be better off dead. What a dreadful message for this House to send the people of Northern Ireland, without even having consulted them in advance….why, then, do my noble friend and the Government use this Bill to invalidate the most fundamental right of all: every human being's equal right to exist? For that, ultimately, is what this Bill does, and without the consent of the people of Northern Ireland or their MLAs."
A particularly damaging effect of this change on women in Northern Ireland was mentioned by Baroness O'Loan:
"Northern Ireland will become a rather ​more perilous place, particularly for pregnant young women whose husbands or families want them to have an abortion for whatever reason when they do not have the time, space or capacity to say no. Parliament is currently considering domestic violence legislation. Abortion is one of the major issues in the world today. It is a major issue here in the United Kingdom. Article 39 of the Istanbul convention—the convention on preventing and combating violence against women and domestic violence—requires us to have a criminal provision to prevent forced abortion and to deal with it as a criminal offence. The Offences Against the Person Act is used in that connection. For example, a man who wanted his wife to abort the baby that she was carrying was convicted under that Act of putting abortion pills into her drink to ensure that she would abort."
Whole of the UK will be affected
Although this Bill is limited to repeal the OAPA in Northern Ireland at present, it is likely that this is only for a period of time and the same change will be brought to the rest of the UK as well. Indeed, Diana Johnson MP asked a question to this effect today in the Commons. Pro-abortion MPs have made no secret of their intention to use the forthcoming Domestic Abuse Bill for this purpose.
Urgent need for restored Assembly
It is vital to note that this is one of the worst examples of law-making Parliament has ever seen. This Bill has been fast-tracked through Parliament, meaning that there has been little time for robust scrutiny. However, all the abortion provisions in the Bill are contingent upon there being no sitting Assembly or Executive before 21 October this year. Ultimately, this means that there are now 95 days to save NI's current abortion law and stop the imposition of a radical new abortion law.