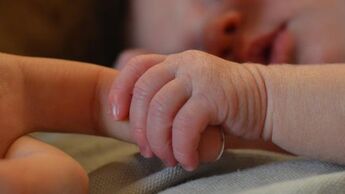 Today MPs voted 332-99 in favour of an amendment which will radically alter Northern Ireland's current law on abortion.
The amendment will have the effect of introducing widespread access to abortion across Northern Ireland, effectively removing any safeguards on abortion right up to 28 weeks.
This is despite the fact abortion is outside the scope of the Bill and a devolved issue.
Today's vote means Northern Ireland will go from having a law that has saved lives (100,000 people are alive today in NI because the 1967 Abortion Act was never adopted), to the most radical abortion regime in the UK.
This has happened without any consultation with the people of Northern Ireland and because of the votes of MPs who do not even represent NI constituencies.
Polling from last year revealed that 64 per cent of people and 66 per cent of women in NI do not think Westminster should be interfering with abortion law in NI.
The legislation now moves to the House of Lords.
CARE Chief Executive, Nola Leach said:
"Today, most MPs who were in the Commons have chosen to bypass devolution in Northern Ireland and impose a radical new abortion regime on the Province, without any consultation with people who live there.
"This is a tragic outcome and one we believe will have devastating consequences for women and babies across Northern Ireland.
"Westminster MPs who do not represent NI constituencies have shamelessly forced abortion law change on the people of NI.
"The consequences of this vote will be felt all over the United Kingdom and it will likely lead to a further liberalisation of the law on abortion—a law that has already resulted in 9 million babies being aborted since 1967.
"The amendment MPs have backed today was based on a report by an unelected UN sub-committee whose recommendations were non-judicial and non-binding.
"Today is a backwards step when it comes to the rights of women and babies. It is not a triumph of human rights, but a subverting of true democracy."
ENDS
Notes to editors:
For interview requests or more information please contact James Mildred: james.mildred@care.org.uk // 07717516814
CARE is a well-established mainstream Christian charity providing resources and helping to bring Christian insight and experience to matters of public policy and practical caring initiatives. CARE is represented in the UK Parliaments and Assemblies.
The poll which shows the majority of people in NI and the majority of women do not want Westminster interfering on NI abortion law can be seen here: https://www.comresglobal.com/wp-content/uploads/2018/10/2018-Both-Lives-Matter.pdf