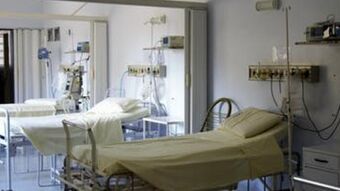 The Royal College of General Practitioners (RCGP) is to poll its more than 53,000 members on whether the College should drop its official opposition to assisted suicide.
The move by the College, which represents family doctors, comes just a few months after the Royal College of Physicians dropped its historic opposition to assisted suicide, despite the majority of members polled being against the shift to neutral.
The last time the RCGP polled its members on the issue of assisted suicide was in 2013.
Helen Stokes-Lampard who chairs the RCGP said the consultation was being held because it was "possible that views within our membership have shifted".
At the moment, assisting someone to die is punishable by up to 14 years in prison, although in reality there are very few prosecutions.
Reasons to oppose assisted suicide
There are powerful reasons why the RCGP should retain its official opposition to assisted suicide.
Duty of Care – there is a long-standing medical tradition of supporting life and rejecting interventions that would lead to death. It is important doctors are never asked to administer lethal doses of medicine.
Problem with neutrality – moving to neutral would be perceived by many in the media and parliament as tacit support for assisted suicide.
Risk of incremental extension – if assisted suicide was legalised, evidence from other jurisdictions suggests what begins as a tightly defined law becomes broader over time. In Canada, only three years after their Medical Aid Dying programme came into force, they are already considering extensions to include the mentally ill and the young.
Respecting colleagues – Many doctors in palliative medicine, geriatrics and general practice are concerned about the consequences of legalising assisted suicide for their clinical practice.
Patient safety – There is no way an assisted suicide law could ever be made safe from potential abuse of negligence.
Read more
In this brilliant piece, Nigel Cameron argues that we must save doctors from the pressure to kill their patients