CARE speaks out about latest rise in abortion figures
Abortion
14 June 2019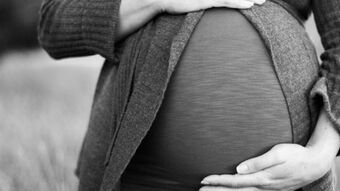 On Thursday 13 June, the Department of Health and Social Care published the latest abortion statistics for England and Wales.
Among other figures, they showed that that the abortion rate is the highest ever recorded and it is being fuelled by a surge in the number of abortions among women aged 35 and over.
CARE's chief executive Nola Leach responded to the findings and her response was picked up in a number of news outlets, both online and in print.
Belfast Newsletter (in print)
Daily Mail (in print)
England and Wales response: every abortion is a tragedy
CARE chief executive Nola Leach said: "It is tragic that the number of abortions in England and Wales continues to rise and is now at a 10-year high.
"While the continued drop in teenage abortions is very welcome, it is still the case that every abortion is a tragedy.
"The fact that the abortion rate for women 35 or over has increased again since last year raises big questions about the pressures of modern life.
"The instability of cohabitation and the intense pressure for couples to maintain two incomes are taking a heavy price.
"It's time we ended the culture where abortion is seen as the only option. Women need to be supported and informed about the wide variety of alternative out there."
Northern Ireland response: both lives must be supported
Nola also responded to the news that the number of women residents in Northern Ireland who traveled to England and Wales for an abortion has increased to 1,053, an increase of 192:
CARE in NI chief executive Nola Leach said: "It is disappointing to see that the number of resident women in Northern Ireland who travelled to England and Wales for an abortion has increased.
"This shows how essential it is that we make sure both lives are properly supported, especially in crisis pregnancy situations.
"The wider context is really important and NI's abortion rate is still significantly lower than England and Wales.
"But we need to see a restored Executive here in Northern Ireland so elected representatives who actually represent the people of NI can introduce concrete measures to better support women during pregnancy.
"As polling shows, the majority of women in NI believe abortion law is the responsibility of NI's own elected representatives.
"Today's figures are a powerful reminder too, that NI should not want to go down the same road as Great Britain.
"100,000 people are alive across NI because we never adopted the 1967 Abortion Act and this is a legacy worth protecting."