British Medical Association to poll doctors on assisted suicide
Assisted Suicide
27 June 2019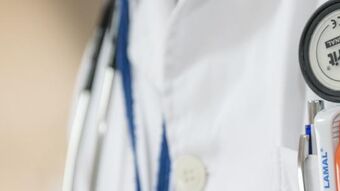 The British Medical Association (BMA) is to consult its members on whether it should adopt an official position of 'neutrality' on assisted suicide.
Delegates at the annual general meeting in Belfast yesterday voted in favour of holding the poll on whether it should adopt a neutral position regarding a change in the law.
The consultation would be open to the doctors' trade union's 155,000 members and while it would not be binding, it could shape future policy making.
It will also have a significant political impact and be interpreted as further evidence of increasing support from the medical community for a change in the current law by pro-assisted suicide advocates.
Alistair Thompson from Care Not Killing said: "As Christians, we should be really resisting any move that may put pressure on vulnerable people to end their life."
Royal College went neutral after controversial poll
Only a few months ago, in a highly disturbing move, the Royal College of Physicians adopted a neutral position on whether the law on assisted suicide should change.
That was despite the fact 'neutral' was the least popular option among those polled. The poll proved incredibly controversial because the RCP required a super-majority of 60% either for or against, to stop the College from going neutral.
Speaking about the BMA poll, the chief executive of Care Not Killing, Dr Gordon Macdonald said: "Any survey must not try to rig the ballot."
Family GPs will also be polled on assisted suicide
This week, it also emerged that another Royal College, the Royal College of General Practitioners (RCGP) was to poll its members on whether the College should go neutral on changing the law on assisted suicide. This College represents family doctors.
What's the current law on assisted suicide?
At the moment, assisting someone to die is illegal under the 1961 Suicide Act and is punishable by up to 14 years in prison.
Find out more
Read the main argument for and against euthanasia