Abortion rates for England and Wales: the key headlines
Abortion
13 June 2019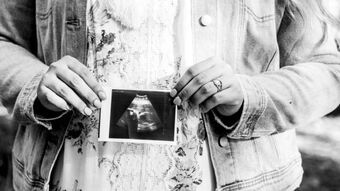 This week the Department of Health and Social Care released the latest statistics on the number of abortions which took place in England and Wales in 2018. You can find the report published by the Department here and the full data tables here. Below you will find the headline facts emerged from the statistics:
There were 200,608 abortions recorded in England and Wales for women resident there. If non-residents are included, 205,295 were recorded. This is the highest figure ever recorded and an increase of 4% since 2017.

The statistics show 8,635,391 abortions have taken place since 1968 in England and Wales. This includes residents and non-residents of England and Wales. Excluding non-residents, 7,765,790 were recorded.
The statistics below refer only to abortions recorded for women resident in England and Wales.
98% of abortions conducted were funded by public money.

1,267 abortions were obtained by girls in under the age of 16 while 34,380 were obtained by women aged over 35.

3,269 abortions recorded were due to the risk that the child would be born 'seriously handicapped' representing 2% of the total number of abortions.

618 unborn children with Down's Syndrome were aborted.

15 unborn children with a cleft lip and cleft palette were aborted.

3,313 abortions took place between 20 to 23 weeks gestation while 289 abortions took place after 24 weeks gestation.

53,425 abortions were recorded in the North of England, 53,801 in the Midlands and East of England, 43,805 in London, 25,960 in the Southeast, 14,564 in the South West and 9,053 in Wales. London had the highest abortion rate with 21.1 abortions per 1000 women aged between 15 and 44.

78,988 abortions were performed on women who had previously had an abortion. This equates to 39% of the total number.

1,886 abortions were obtained by women who have had 4 or more previous abortions. 61 women had obtained 8 or more abortions.
Legal Abortions for Non-Residents of England and Wales
1,053 women travelled from Northern Ireland to England and Wales to obtain an abortion. This was an increase of 192 over the previous year. A clear increase has been noted since the decision of the British Government to fund women who seek to travel to obtain an abortion. However, this figure is far below the peak figure of 1855 recorded in 1990.

3,132 abortions were recorded for women resident in other European Countries. 2,879 of these women were resident in the Republic of Ireland.
CARE's response
Chief executive Nola Leach said: "It is tragic that the number of abortions in England and Wales continues to rise.
"While the continued drop in teenage abortions is very welcome, it is still the case that every abortion is a tragedy.
"The fact that the abortion rate for women 35 or over has increased again since last year raises big questions about the pressures of modern life.
"The instability of cohabitation and the intense pressure for couples to maintain two incomes are taking a heavy price.
"It's time we ended the culture where abortion is seen as the only option. Women need to be supported and informed about the wide variety of alternative out there."